What's New
Upcoming Webinar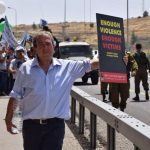 Join bereaved Parents Circle members and staff — Manar Faraj (Palestinian) and Anat Marnin (Israeli)— on March 1 as they discuss the challenges peacemakers face in bringing our messages of reconciliation back to their home communities.
Sisterhood of Pain, Sisterhood of Hope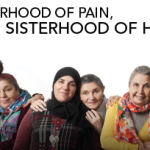 Twelve bereaved mothers– 6 Israeli and 6 Palestinian– will be sharing their remarkable stories about their efforts to turn hatred into understanding and vengeance into reconciliation. Moderated by Nightline anchor, JuJu Chang.
Location: The Temple Emanu-El Streicker Center, NYC
Date/time: Monday, April 30, 2018 at 7PM EST
Making Peace in the Kitchen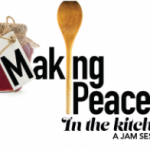 Get to know the extraordinary women of Sisterhood of Pain, Sisterhood of Hope in the most delicious way possible: in the Temple Emanu-El kitchen. The bereaved mothers of the Parents Circle produced a book of recipes for friendship, remembrance—and Israeli and Palestinian jam. This is a rare chance to spend time with them while making and sampling jam.