What's New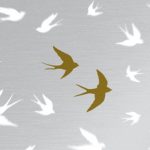 An Intimate Conversation with Colum McCann and Bereaved Fathers
November 30, 2023
A conversation with renowned Irish author Colum McCann. Colum engaged in a heartfelt dialogue with Rami Elhanan and Bassam Aramin, bereaved fathers from Israel and Palestine, the protagonists of Apeirogon.
In the face of the violence shaking Israel and Palestine, join us to hear from Rami and Bassam, who, despite the pain of loss, still call each other brothers. McCann's powerful 2020 novel Apeirogon weaves together tales of peace, loss, and reconciliation. The book's exploration of humanity becomes even more relevant today.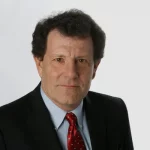 Meet the Champions of Nuance and Empathy We Need
The New York Times
Opinion
Nicholas Kristof
My columns from Israel and the West Bank over the past few weeks have been depressing, reflecting my fear that we're on a bloody, downward spiral that will make everything worse. So let me share what I saw as an ember of hope.
I didn't expect to find such a thing. On this trip I met with civil society organizations that have toiled for years to bring Israelis and Palestinians together, but frankly I was skeptical of their efforts.
Some good that did, I was thinking.

But let me tell you about an Israeli woman I met, Meytal Ofer.