What's New
End the Violence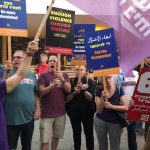 On Monday, while the Trump administration opened the new embassy in Jerusalem and Naqba Day neared, our board members and supporters stood overlooking Gaza as a single plume of smoke rose and the sounds of bullets could be heard in the distance.
As the cloud thickened and the smell of tear gas wafted, the death toll climbed. Sixty more families lost a father, son or brother. Sixty more families left in pain from the endless cycle of bloodshed.
7,000 Strong on Israeli-Palestinian Memorial Day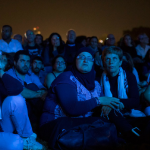 On April 17, nearly 7,000 Israelis and Palestinians came together to remember the shared pain experienced on both sides of the conflict. The Israeli-Palestinian Memorial Day Ceremony comes to remind us that war is not an act of fate but one of human choice.
Sisterhood of Pain, Sisterhood of Hope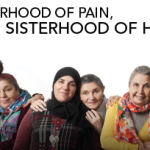 Twelve bereaved mothers– 6 Israeli and 6 Palestinian– will be sharing their remarkable stories about their efforts to turn hatred into understanding and vengeance into reconciliation. Moderated by Nightline anchor, JuJu Chang.
Location: The Temple Emanu-El Streicker Center, NYC
Date/time: Monday, April 30, 2018 at 7PM EST