What's New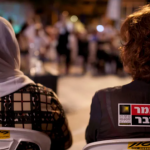 Join us to hear from bereaved, Palestinian brother, Mohammad Abu Jafar and bereaved Israeli sister, Anat Marnin. They will share their stories of loss and why they chose reconciliation over revenge.
Last month, the Israeli Ministry of Education decided to expel the Parents Circle's Dialogue Meeting program from Israeli high schools.
Find out why the Israeli Ministry of Education is so afraid of these two people sharing their stories with Israeli youth.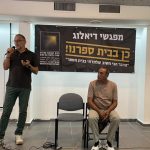 This week marks the commencement of the academic year for students worldwide. In a prestigious Tel Aviv high school, it kicked off with a powerful protest.
Responding to the Ministry of Education's controversial decision to exclude the Parents Circle from its roster of approved external programs, this high school took a bold step by inviting the organization to address the students on their very first day.