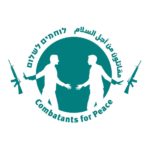 Sharing The Pain. Building Hope.
April 17, 2018
FIND A SATELLITE CEREMONY EVENT
[dropcap]T[/dropcap]he Israeli-Palestinian Memorial Day Ceremony, which has been held following Israeli Memorial Day for the last thirteen consecutive years, comes to remind us that war is not an act of fate but one of human choice. On this particularly difficult day, Israelis and Palestinians acknowledge the pain and the aspirations of those living on the "other side" and strive to prevent the next wave of violence. Israeli and Palestinian bereaved families speak about their personal pain along with musical and artistic performances.
Thousands of Israelis and Palestinians participate every year in this special event produced and led by Combatants for Peace with the collaboration of the Parents Circle. We invite Americans to mark this important day with us in their communities, by acknowledging the loss of life on both sides and to say that memorializing is not enough — we must act to end the circle of violence.
On this particularly difficult day we call upon both sides to acknowledge the pain and the aspirations of those living on the other side of the fence and for each of us to strive to prevent the next war.
How You and Your Community Can Get Involved
On April 17, 2018, the ceremony will be streamed online live from Israel. American Friends of the Parents Circle is inviting organizations and individuals to participate in this powerful, important event virtually:
Invite your community, colleagues, friends, and constituents to a selected venue on Tuesday, April 17 to watch the livestreaming of the Israeli-Palestinian Memorial Day Ceremony. English subtitles will be available.
At your event, you are welcome to invite local speakers from your community to lead a discussion on memorializing, reconciliation or other related topics followed by a discussion.
Or, if you're in the New York City or Washington, D.C. areas, join New Israel Fund, friends of the Parents Circle, and Combatants for Peace at our livestreaming events (more information coming soon).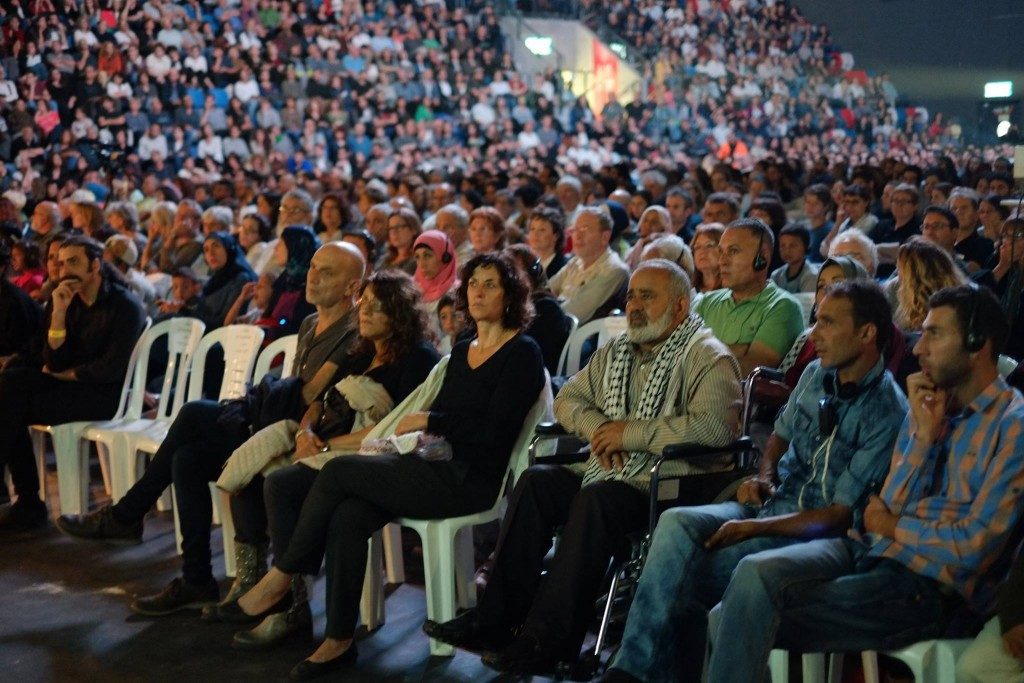 Are you interested in organizing a livestreaming event? Here's what you can do right now:
Distribute our

one-pager

to your community partners and colleagues to tell them about this opportunity.
Email us to let us know you're interested. Tell us more about your community or organization and if your event on April 17 will be open to the public, so we can promote it here.
We have developed a

Community Organizing Toolkit

to assist you in planning, organizing, and implementing your event.
Videos and photos from past Israeli-Palestinian Memorial Day Ceremonies and Satellite Events
History of the Event
The ceremony was initiated by Buma Inbar, who lost his son Jotam in 1995 while serving with the Golani Brigade in Lebanon. Since the first event in 2006, the number of participants has increased yearly. In 2017, over 3,000 people were in attendance. The ceremony has been attended by intellectuals and artists including Yoni Rechter, Prof. Yehuda (Judd) Ne'eman, recipient of the Israel Prize, Alon Oleartchik, Achinoam Nini, Noam Rotem, Mira Awad, Prof. Eva Illouz, and others.