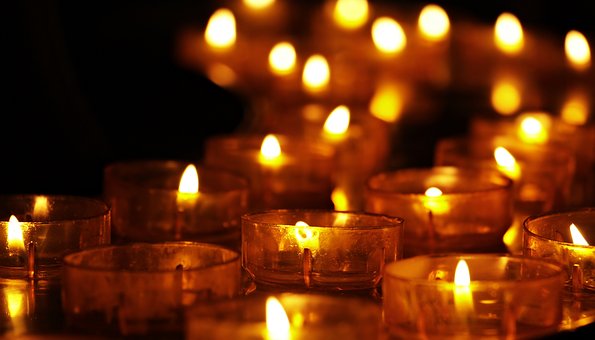 "December is the time for candles, spiritual light and a sense of miracle. For some it is the belief that they bring the light of Jesus, even in the darkest of times. For others the miracle of the pure oil sufficient for one day which last for eight.
With your permission, I would like to light a candle for every family– Israeli and Palestinian, Jewish, Christian and Muslim– which has lost an immediate family member in a conflict that should have ended long ago. For those who have chosen a path of reconciliation rather than revenge. For those who wake up every day to the challenge of continuing to work for peace, no matter the circumstances. Six hundred bereaved Palestinian and Israeli families, all member of the Parents Circle — Families Forum, understand the need to recognize the humanity in the 'other'. They have paid the highest price and yet continue to foster goodwill and hope for a better future.
Let us light a candle for Christine; beloved 12-year old daughter of Najwa and George, a Christian family from Bethlehem, who lost her. Let us light another for Roni, who lives in Tel-Aviv and lost his two sons; he works every day to spread a message of reconciliation even though the hole in his generous heart will never heal. Let us light yet another candle for Rami from Jerusalem, whose beautiful daughter was killed in a suicide bombing; he never stops trying to spread a message of understanding. Let us light one for Bassam from Jerusalem, who chose, after seven years in jail, a path of non-violence and dignity even when he lost his beloved daughter.
I could tell you stories of extraordinary people who know that we must stop the violence and the occupation otherwise we will have to share this holy land with graves.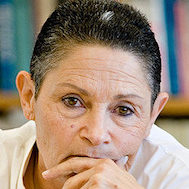 Lastly, I will light a candle for my David. Not a day goes by without remembering his spirit of compassion in my quest for reconciliation and quiet."
–Robi Damelin, bereaved Israeli mother and spokesperson for the Parents Circle – Families Forum