Amidst the violence of the past few days, and the violence that is sure to follow in the days to come, on Friday the Parents Circle gathered its bereaved members, several hundred of its program's alumni, partner organizations and the general public in Rabin Square in Tel Aviv to scream – Enough! 

We screamed enough of the occupation! Enough of the violence! Enough of the bloodshed! Enough to everything that prevents us from being free, secure and leading our lives as we want.  

We screamed to our leaders. Enough!  Khalas!  

The day opened with several hundred Israelis and Palestinians gathering together to learn from an expert panel on human rights and activism and engage in a meaningful conversation. They then poured out of the conference hall and into Rabin Square and Tel Aviv to scream from a place of pain – Enough!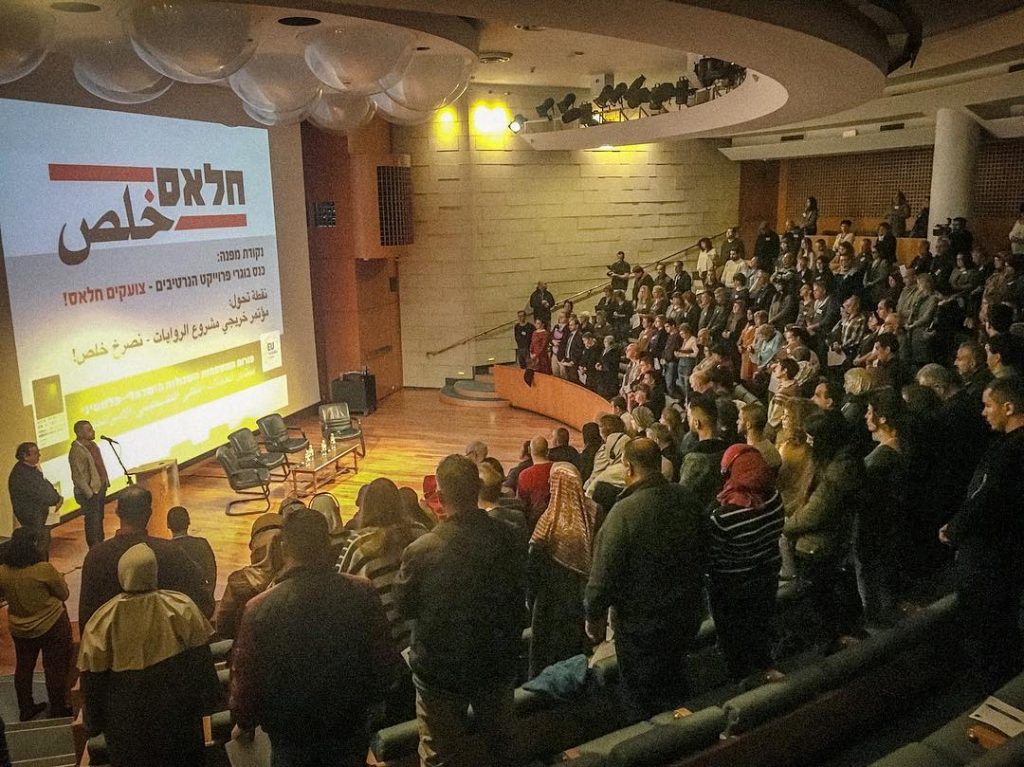 The decision to show up Friday was not just about a free schedule or good weather. The decision to show up Friday involved overcoming fear, harassment at checkpoints for the Palestinians, fear of backlash from societies on both sides, fears of threats of violence. The fears are real. On the way home, our Palestinian buses were accosted and their paths were blocked by settlers.  
The decision to show up Friday was because our pain, our loss, our bereavement, our suffering, our hopes for our children, our vision and hope for peace are greater than all those fears. 
Parents Circle is incredibly proud to have brought together several hundreds of Israelis and Palestinians together on Friday amidst these dark times. This joint meeting and public protest is an example of what is at stake if we allow punitive measures by the U.S. administration which has cut off USAID funding to cross-border organizations to debilitate the work of the Parents Circle.
Have you had enough? Support the work of the Parents Circle today.
In peace,

Rami Elhanan and Mazen Faraj
Israeli and Palestinian Co-Directors
Parents Circle – Families Forum