Thursday, September 3rd
12:00 PM EDT (7:00 PM Jerusalem, 5:00 PM London)
A webinar with Oded Leshem, a research fellow at Hebrew University in Jerusalem, for a discussion of Hope During Conflict. This important study was authored by Leshem and Eran Halperin, and explores the pivotal role that hope plays in bringing about peace.
Arab Aramin, bereaved Palestinian brother, and Tamar Ben-Ozer, bereaved Israeli niece, also joined us. Arab and Tamar are young adult peace leaders and members of the Parents Circle – Families Forum.
Moderator: Shiri Ourian (Executive Director– American Friends of the Parents Circle – Families Forum)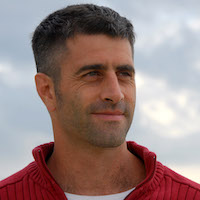 Oded Leshem
Postdoctoral Fellow at the Hebrew University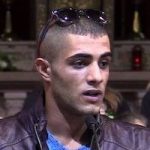 Arab Aramin
Bereaved Palestinian brother, the Parents Circle - Families Forum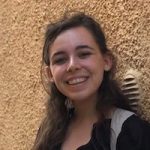 Tamar Ben-Ozer
Bereaved Israeli niece, the Parents Circle - Families Forum
Oded Leshem is a postdoctoral fellow at the Hebrew University, Jerusalem. He also serves as a visiting scholar at the School for Conflict Analysis and Resolution at George Mason University. Oded's research is located at the nexus of political psychology and conflict resolution with a specialization in protracted ethnonational conflicts. His current research interests are in hope, fear, and perceptions of competition among citizens engulfed in intractable conflicts with the aim of revealing how these emotions and beliefs affect the dynamics of violent intergroup conflict.
Arab Aramin is 26 years old. In 2007, his sister Abir was shot and killed in front of her school by an Israeli border police officer. Arab is a member and activist in the Parents Circle – Families Forum. His father, Bassam Aramin, has served as the Palestinian Co-Director of the organization.
Tamar Ben-Ozer is 25 years old. Her uncle was killed during his IDF service in 1974, and her grandparents were among the founding members of the Parents' Circle – Families Forum. She is also an activist in the Forum, and studies Law and Middle Eastern History at Tel Aviv University.