Dear friends,
I hope you and your family are safe and healthy.

Yesterday, we met with our Israeli and Palestinian staff via Zoom. All of our staff members and their families are safe and healthy. Both the Israeli and Palestinian offices have been closed, and remain closed until further notice.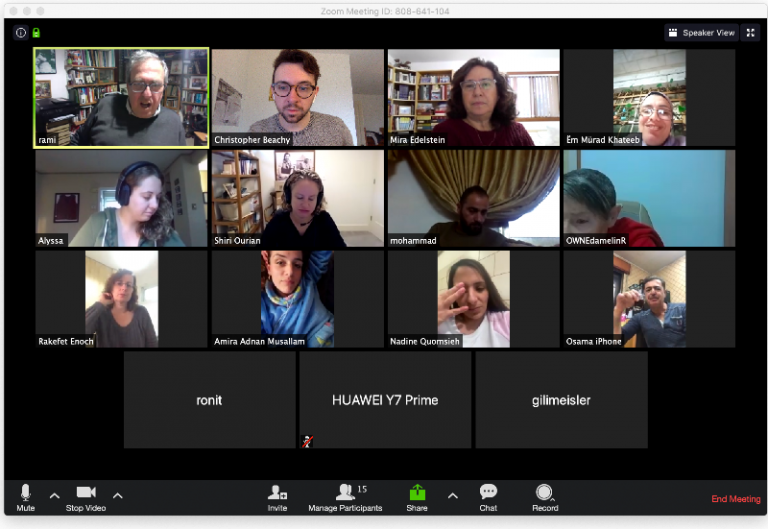 We were so glad to have the Zoom call, even if it was just to hear each other's voices and see everyone's face. As for the work on the ground, we had already been facing challenges following the announcement of the Trump administration's "Deal of the Century" and its anti-normalization response.

The COVID-19 pandemic has frozen all of our activities on the ground. We are thinking creatively about how to remain connected and are not giving up hope. We continue to maintain relationships with our alumni, our members, our staff, and our partners. We will continue to meet weekly by Zoom.  We are thinking of ways to continue to spread the Parents Circle's messages of reconciliation, peace, and hope during these unprecedented times.

We will keep you posted. In the meantime, if you find you are home bound and have time on your hands, please watch Israeli and Palestinian co-Directors, Rami and Bassam, in conversation with Colum McCann in Boston's WBUR about his newest, best-selling novel, Apeirogon.
In peace,

Shiri Ourian
Executive Director
American Friends of the Parents Circle – Families Forum