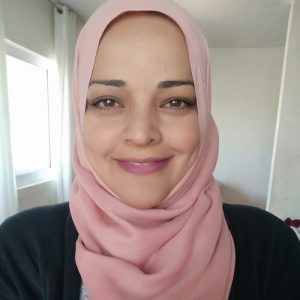 by Laila Alsheikh
Bereaved Palestinian mother
Parents Circle – Families Forum
September 13, 2022
I've been dreaming of visiting the U.S. ever since I can remember. I never expected that my first trip would be to Louisiana, Mississippi and Alabama on a reconciliation learning journey.
I've packed my comfortable walking shoes, my umbrella and my appetite for southern cooking. Tomorrow, my bereaved Israeli partners and I will begin our journey. Together with our American friends, we will explore the history and lessons of reconciliation that are common to both Americans, Israelis and Palestinians.
Here is a link to the itinerary so you can follow us as we share our stories with local communities, like the Touro Synagogue in New Orleans, and the Muslim community in Jackson and see how we can be better listeners to those on the other side of the aisle – whether that is political, racial, economic or faith based.
You can hear me and my Israeli colleagues share our experience at our webinar on Wednesday, September 21st at 4:00 PM EDT. Sign up here. I'm excited to share my experience with you.
I'm looking forward to meeting the people on the ground who, like us, are working to reconcile with their history and address the challenging and painful issues of today like Medgar Evers's daughter, Reena, like William Snowden, the criminal justice activist and many more.

As a Palestinian mother who lost her son, and who is an active member of the Parents Circle, I know that we must listen to the stories and narratives of one another. We believe there are lessons to be learned from listening to the stories of people on different sides of a conflict. Without the acknowledgement of each person's basic humanity, we will not create change.
Bitawfiq (luck and success),
Laila Alsheikh