Meet Ibraheem and Amit. They're from Palestine and Israel. They are the Parents Circle's youth of tomorrow and bring some hope during these difficult days.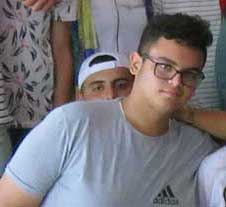 My name is Ibraheem Aljaffry, and I'm from Bethlehem. Growing up, my only experience with Israelis was soldiers. The army uses my neighborhood as a training site, coming and harassing us and breaking our property in the name of training. Last year, they came every single day of Ramadan. They arrested and imprisoned my father.
Because of what we've experienced, my family wasn't sure whether a peace camp like this would actually change anything. But I decided to come anyway, because you can't judge a whole country or community based on a few individuals, and it was incredibly inspiring. I had thought that all Jews hated Palestinians and weren't interested in peace, but being at this camp opened my eyes to the fact that there are Israelis who want to meet us and to work towards peace. It was a big shock for me, and made me want to keep coming back.
This camp is one of the most important steps towards us living better and more peaceful lives. Israelis don't understand what it's like to live behind the wall— it's a big prison. We do not just go to the camp to hang out and build friendships, although that is an important piece. We're here to speak about our lives on each side and how to make it possible to have peace in this land.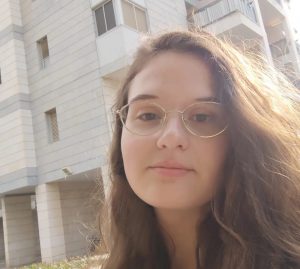 My name is Amit Tragash. This year was my first time coming to PCFF's Peace Camp. I learned about PCFF recently, when a Dialogue Meeting was held at my school despite protesters including Ben Gvir's attempt to stop us. As soon as I read the description of the camp, I knew that I had to come.
I think it's so important for Israelis and Palestinians to be here because its one of the most important steps we can take to make everyone's lives better, to make this country a better place. People always tell me, as a teenager, that the power is in my hands to make change. It always sounded cheesy– but now I understand it's the most accurate thing you could say. We are the ones who can make change.
I wish I could've experienced this camp when I was younger, because it's a starting point for us to open our eyes to the reality we live in, to seek out information on the other side. And so I'd like to tell every teenager I know: There's nothing better you can do with your summertime.
Your support makes experiences like Ibraheem and Amit's possible. Help us ensure that Israelis and Palestinians get to know the other side as human beings.
If we can impact one person, prevent one death, change one life, we have made a difference.

Thank you for your support.
Support Peace Education Programs for Youth
To donate by check, please mail to:
American Friends of the Parents Circle
4 E 95th St 5C
New York, NY 10128
To donate by check, please mail to:
American Friends of the Parents Circle
4 E 95th St 5C
New York, NY 10128