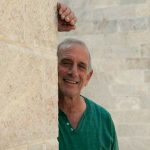 by Yoav Peck
Community Relations Manager
Parents Circle – Families Forum
December 28, 2022
This week, 60 Palestinian and Israeli members held a solidarity visit in the Jerusalem neighborhood of Silwan.
On a cold, rainy day, we met with Farhi Abu Diab, spokesman and central activist in the struggle to protect the people of Silwan from threatened mass eviction. Farhi explained the plight of Silwan's beleaguered population, where building permits have been requested and denied for the past 40 years.
"If you want to repair a window frame, you need a permit, and when it is denied you become a criminal if you go ahead and make the repair," said Farhi.
Through legalistic manipulations, the Jerusalem municipality consistently approves all expansion led by "Elad," the NGO advancing the development of the tourist attraction, "Ir David," and the purchase of apartments and homes for Jewish settlers, hundreds of whom are now living in the midst of Silwan.
Israeli taxpayers fund millions of shekels of security for the settlers, and every corner of the neighborhood is bristling with cameras.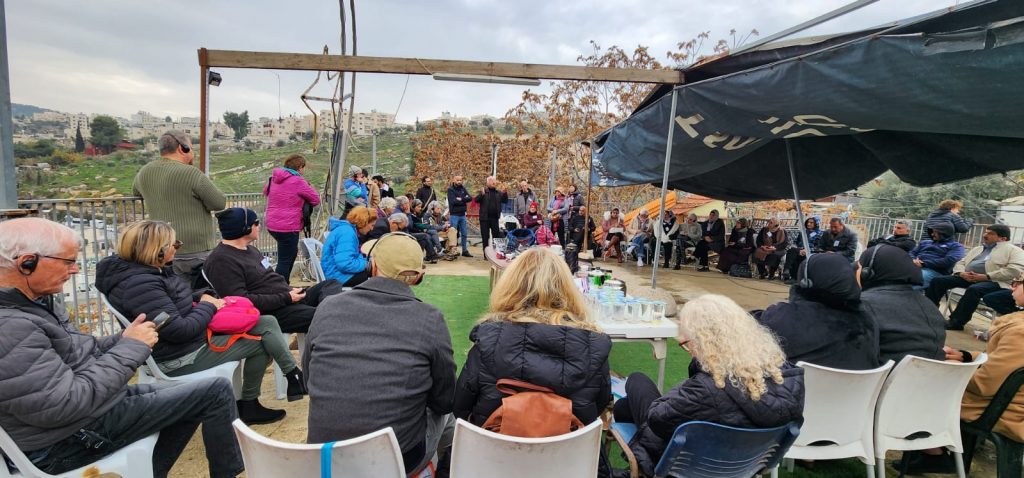 As he led us through the Silwan streets, Farhi explained, "When a settler attacks a resident, the cameras 'malfunction,' but when residents resist settlers or security forces, the cameras work fine."
Residents greeted us warmly, and we are publicizing documentation of their plight through social media.
The Silwan residents tensely await installation of the new, right-wing government, and we promised to stand with the residents when the dreaded evictions begin.
Support the Solidarity Campaign
Make a contribution today to support the peacebuilding work of bereaved Israeli & Palestinian families standing in solidarity with Palestinian communities affected by settler violence
To donate by check, please mail to:
American Friends of the Parents Circle
4 E 95th St 5C
New York, NY 10128
To donate by check, please mail to:
American Friends of the Parents Circle
4 E 95th St 5C
New York, NY 10128