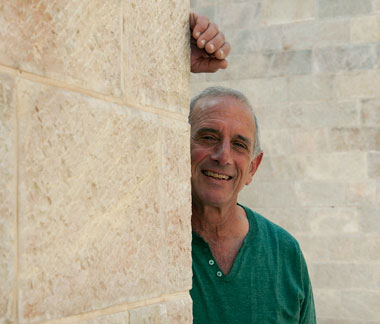 by Yoav Peck
Director of Community Relations
Parents Circle – Families Forum
Last Friday, Parents Circle – Families Forum staff organized a learning day for 30 Israeli and Palestinian facilitators of the Forum's Dialogue Meeting program in schools. The Palestinians travelled hours from across the West Bank to get to the meeting at our Tel Aviv office, and the Israelis drove in from across the country. Palestinian facilitators all have a command of Hebrew and pair up with Israeli facilitators for the Dialogue Meetings.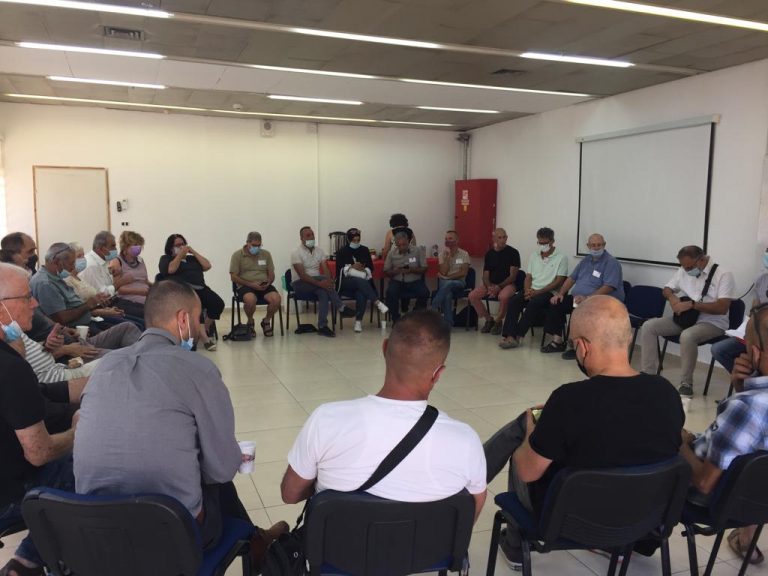 Last year, the group conducted some 450 such dialogues in the schools. During the course of the Friday workshop, the group raised issues and together grappled with some of the dilemmas they face as they continue to do the delicate work of reaching out to twelfth-graders in Israeli schools.
 
For many of the youths, the event is the first time they have met with a Palestinian. Many peace organizations are unable to enter the schools because of Education Ministry fears, but the Families Forum brings a non-confrontational approach, opening each encounter with sharing of their own personal stories of loss.
Critical issues arise for the teens, who are a year away from joining the IDF, and the discussions are highly charged. Thanks to the expertise of the Forum teams, difficult interactions are handled well. The kids' engagement with the reality of Palestinian life and the responsibility that comes with maintaining an army are brought home during the 90 minute encounters. In the feedback they write, it is clear that the session contributes to opening the kids' approach to the conflict and their future role in it.
Video from 2017 highlighting the Parents Circle's Dialogue Meeting program in Israeli schools
Dissatisfied with offering a one-shot experience, this year the Forum has initiated a "Dialoguers" program that gives the teens an on-line continuation of the discussion that began in the classroom. In addition, the Forum has produced a guide-book for educators, and offers preparatory sessions for the teachers to support them in setting up the dialogue and following through after the Forum team is gone.  
Last Friday's intensive discussions provided the facilitators with the opportunity to continue to improve the delivery of these inspiring dialogues.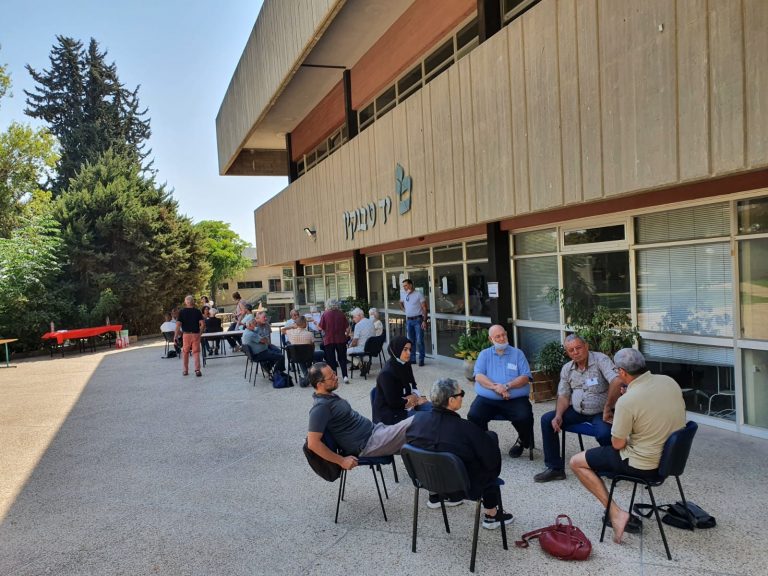 Support Peace
& Reconciliation
Make a gift today to support the peacebuilding work of bereaved Israelis and Palestinians
To donate by check, please mail to:
American Friends of the Parents Circle
4 E 95th St 5C
New York, NY 10128
To donate by check, please mail to:
American Friends of the Parents Circle
4 E 95th St 5C
New York, NY 10128