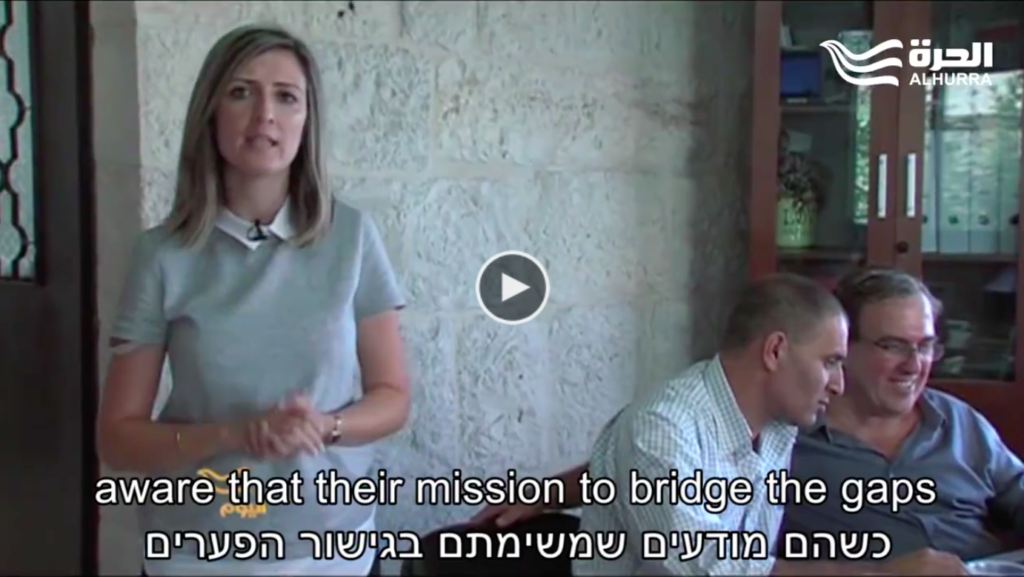 T
he Israeli-Palestinian Solidarity Project provides an opportunity for alumni of our Parallel Narrative Experience (PNE) program to become
agents of change and advocates for peace
. We have seen remarkable changes occur with PNE participants– the narrative sharing and dialogue activities they undergo increases their knowledge, trust, and empathy towards "the other side." The Solidarity Project takes that to the next step. It cultivates change makers by participation in grassroots activism. It creates peace ambassadors who work together to create projects that further our mission of making reconciliation a part of the peace process.
We have witnessed failed political negotiations, increased deaths, including the war in Gaza in 2014, a right-wing election victory in Israel in 2015, a general increase of isolation and despair on the Palestinian side, and a current wave of violence on the streets; the Parents Circle is challenged by growing radicalization of both populations.
Reconciliation is an essential process in peace-making because formal political agreements are insufficient for conflict resolution. Our Narrative Project Alumni are enhanced in their capacity to bring reconciliation principles and messages to their communities as a counter to the fear and separation on the rise.
The Israelis and Palestinians who participate in this program become change-agents, bringing our message that there is another way to their home communities.
Help us support the Israeli-Palestinian Solidarity Project. Donate now!
Videos and photos from past Alumni Project solidarity actions
Goals and Activities
The Parallel Narrative Experience
The PCFF has been operating its flagship PNE program for more than six years. In that time, more than twenty-five cohorts have participated, impacting over 650 Israeli and Palestinian participants. The PNE is a module made up of unilateral and bilateral workshops and dialogue activities over time between Israelis and Palestinians, to learn about the personal and national narrative of the other and support both sides in moving beyond exclusive truths, building trust, generating empathy and humanizing the other.
From our extensive external evaluations of participants, we know that the PNE is successful:
88.5% have a better understanding of the "other side"
93% agreed they are now willing to work with the "other side" on common issues 
63% have an increased belief in the possibility of reconciliation and peace with the other.
For more information about the PNE program, please visit:
The Parents Circle Families Forum – History Through the Human Eye
Across Two Narratives – Israeli and Palestinian Women Experience the Narrative of the Other (Summer 2015)