The PCFF has been operating its flagship PNE program for more than six years. In that time, more than twenty-five cohorts have participated, impacting over 1,000 Israeli and Palestinian participants. The PNE is a module made up of unilateral and bilateral workshops and dialogue activities over time between Israelis and Palestinians, to learn about the personal and national narrative of the other and support both sides in moving beyond exclusive truths, building trust, generating empathy and humanizing the other.
One aspect of learning about the national narratives of Israelis and Palestinians consists of visits to locations of historical importance. Cohorts of PNE participants together visit Lifta, a Palestinian village completely destroyed in 1948 during the "Nakba" ("catastrophe"). They also visit Yad Vashem – The World Holocaust Remembrance Center together in Jerusalem.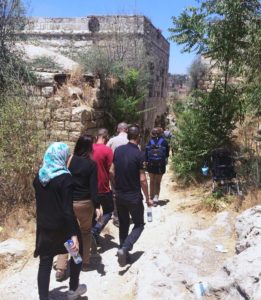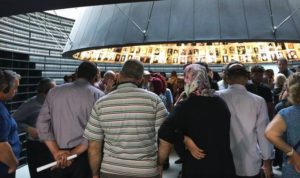 Pre- and Post-Survey Data
From our extensive external evaluations of participants, we know that the PNE is successful:
88.5% have a better understanding of the "other side"
93% agreed they are now willing to work with the "other side" on common issues 
63% have an increased belief in the possibility of reconciliation and peace with the other.
For more information about the PNE program, please visit:
The Parents Circle Families Forum – History Through the Human Eye
Across Two Narratives – Israeli and Palestinian Women Experience the Narrative of the Other (Summer 2015)