On May 15th, Palestinians recognize Nakba Day, a commemoration of the Nakba (Arabic for catastrophe). This day is held to remember the destruction, forced displacement, and loss of life that occurred in 1948 following the creation of the State of Israel, and the devastation that continues to happen to this day due to the occupation.
In honor of this day, we asked 3 bereaved Palestinian members of the Parents Circle what the Nakba means to them.
"The Nakba, to me, means the termination of my existence in my homeland. To be an exile as a refugee in a home away from the one I grew up in. And to still be a refugee to this day.
People must pass on their connection and love for their homeland to the next generation, but also plant the seeds of love and the hope of returning to their home in their kids' hearts.
As the poet al-Shabi said, 'The night must pass; the chain must be broken some day.'"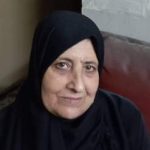 Yousra Mahfouz, bereaved Palestinian mother, originally from the Palestinian village of Yazer, today called Holon in Israel. She lives today in al-Arroub Refugee Camp in the West Bank.
"The Nakba destroyed my family, like other refugee families. It transformed us from farmers and land owners to tent-dwellers living on UNRWA aid.
The Nakba means the same thing today as it did in 1948. It continues today, even if it's happening at a slower pace or by different means. It's a story of a continuous pain, and the world must hear the voice of those in pain."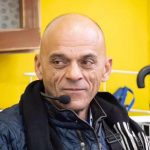 Ahmed Al-Jaafari, bereaved Palestinian nephew. He lives in Deheisha Refugee Camp in the West Bank.
"In the Nakba, my family lost a huge part of our lands between Beersheba and ad-Dhahiriya. Our neighborhood was occupied and the Lehvim kibbutz was built on it.
In 1948, I lost my grandfather in the bettle of Kofor Etzion, today called Gush Etzion.
This all continues to this day. There are home demolitions, land confiscations, killings, and arrests every day.
I want people and the whole world to know that there are people who still living under occupation and their Nakba continues every day."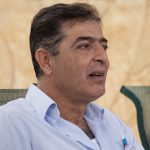 Osama Abuayyash, Palestinian co-Director of the Parents Circle. Osama has lost 4 family members to the conflict.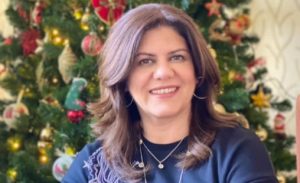 This Nakba Day, we especially mourn the loss of the Palestinian journalist, Shireen Abu Akleh, who was a journalist with Al-Jazeera.
She risked her life to report on the conflict.

To donate by check, please mail to:
American Friends of the Parents Circle
4 E 95th St 5C
New York, NY 10128
To donate by check, please mail to:
American Friends of the Parents Circle
4 E 95th St 5C
New York, NY 10128