Robi Damelin, bereaved Israeli mother and Parents Circle member, addressing Dr. Tony Abu Aqleh, brother of slain Palestinian journalist Shireen Abu Aqleh, and other members of the Abu Aqleh family.
A delegation of bereaved Israeli and Palestinian members of the Parents Circle – Families Forum met with the family of the late journalist Shireen Abu Aqleh. The visit was intended to pay respects to the Abu Aqleh family as part of a memorial service.
Shireen Abu Aqleh, a Palestinian journalist from Beit Hanina, was shot and killed on May 11th while reporting on Israeli military incursions near the West Bank village of Jenin. For the majority of her acclaimed 25-year journalism career, she reported for Al Jazeera.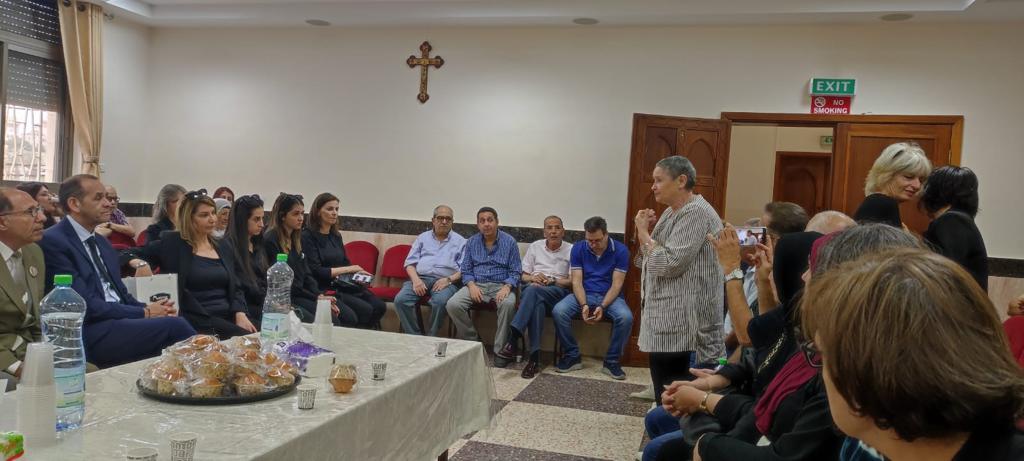 Wajeeh Tumaizi, Parents Circle Board chair, expressed the pain inflicted on all people by the loss of the journalist, who was widely respected by Palestinians of all ages. Parents Circle Israeli spokesperson, Robi Damelin, apologized for what she described as Israel's barbaric acts.
Abu Aqleh's brother, Dr. Tony Abu Aqleh, expressed his appreciation for the visit and stressed that despite the great pain at the loss of his sister, his hand and that of his family's are still outstretched for peace.