We have been blessed this year with many new enterprises, events, and accolades, but the Parents Circle's Breaking Bread Benefit Dinner remains one of the highlights of our year. So we are happy to be penning this letter in which we share a brand new recipe, created especially for the occasion. 
Although the United States has been our adopted home for many years and the country that brought us together, our Palestinian (Reem) and Israeli (Mike) identities remain the drivers behind and the inspiration for the work we do. 
Early this year, we met a few bereaved members of the Parents Circle and learned about their work for non-violence and reconciliation. Although we don't often do joint events together, the mission of the Parents Circle resonated deeply with our values and moved us to create the special "Breaking Bread" dinner at the James Beard House. 
War, unfortunately, leaves no one unscathed. For Mike, the loss was of the most unbearable kind when he lost his beloved brother, David. Hate would have been the easier path because hate allows us to ignore the pain instead of dealing with it.  At the end of the day, we hate what we fear, and we fear what we don't know. So the best way to overcome that hatred and that fear is to get to know the person across the table from us, who is probably more like us than we know. And what better way to do that than by by sharing a plate of food?
For our special dinner we combined our cultures and talents, creating dishes like cheese stuffed za'atar hand pies, kubbeh dumpling soup with beets, and tahini cheesecake. We recounted the story of our unlikely friendship, how we came to understand and feel each other's pain, and how our friendship has given us hope even where others see a bleak future. This hope grew when we heard from members of the Parents Circle speak about the work they are doing in Israel and Palestine to promote reconciliation, and how, no matter  what, they will never give up for the sake of their children and grandchildren.
We cannot think of a better organization to support for their end of the year appeal and we hope you will too. 
If you share and make this brand new recipe, please also share the message of the Parents Circle with all those around the table.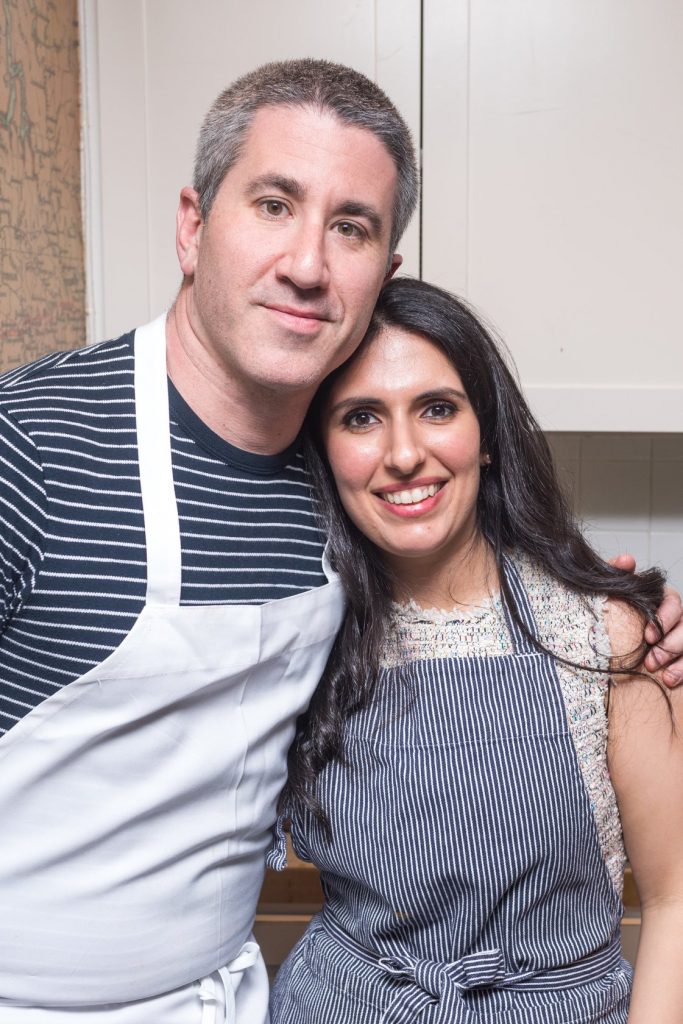 Sahtain and B'te'avon! 
Michael Solomonov and Reem Kassis
p.s. our recipe for Beets and Muharamma is below, or you can access it
on this page
.