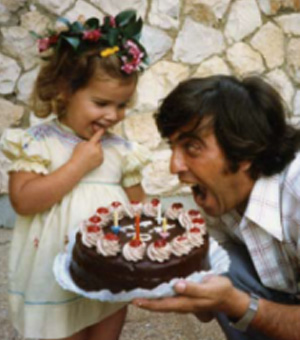 To My Sweet Smadari,
So many years have passed since that horrible day, you suddenly disappeared from our lives forever. And yet to this day, whenever I open my phone and see your sweet face, my heart stops short and my blood freezes.
Since you left, my life has changed completely. I am a totally different person. Would you have believed that your father, the extreme individualist, would become the Director of the Parents Circle – Families Forum?
I have a sense that you are standing behind me, looking over my shoulder and whispering "Yes, daddy, continue for me. This is the path, there is no other…"
Continue reading my letter to Smadar
In honor of International Peace Day this week, bereaved Israeli and Palestinian parents wrote letters to the children they lost due to the conflict.
We're left with our memories, the empty rooms of the children we've lost, and a drive to make sure that no one else suffers the same loss and pain.
Your support helps prevent the loss of life and more empty rooms.
In peace,

Rami Elhanan
Bereaved Israeli Father
Parents Circle – Families Forum