The first signs of what's at stake following Israel's right-wing government election results are already making themselves known.
Yesterday, Galili High School in Kfar Saba, amidst pressure and threats, cancelled its Dialogue Meeting with the Parents Circle after many years of successful programming.
Right wing activists on Facebook attacked the Parents Circle and called on Galili High School parents and students to make it clear to the principal that the "rules of the game have changed" and not to allow the "terrorists to brainwash our future soldiers".
In addition, a letter was sent to the mayor of Kfar Saba from a far-right organization. Supporters of Itamar Ben-Gvir made plans to demonstrate in front of the high school. Although the school's principal is supportive of our activities, she decided to postpone Sunday's Dialogue Meetings.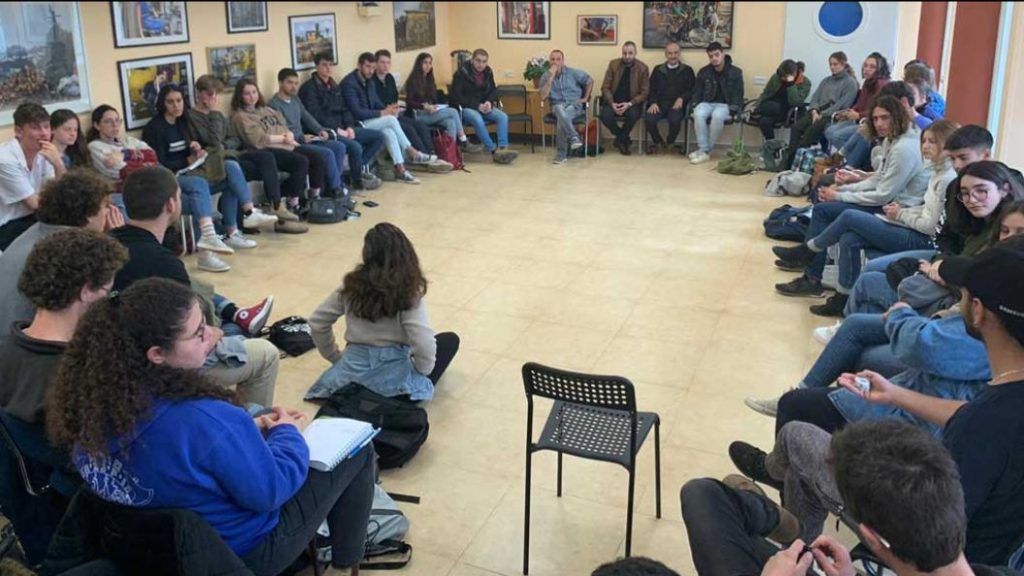 "Unfortunately, this year, false facts regarding the identity of the bereaved families were distributed on social networks, which caused a stir and a storm of emotions both online and among the entire Galili community. This storm was fueled by outsiders who made sure to heat things up.
Today I walked around the school halls, I talked with students individually and in groups, I went into some of the classrooms and I came to the conclusion that under these conditions it is not right to hold the Dialogue Meeting this week. We will postpone the event until we can properly prepare our students next month."
– Galili High School Principal

We know that action is the best antidote to despair. We continue to hold our peace education programs when and how we can. And we continue to look for alternative means to reach the Israeli and Palestinian publics.
Support Peace Education Programs for Youth
To donate by check, please mail to:
American Friends of the Parents Circle
4 E 95th St 5C
New York, NY 10128
To donate by check, please mail to:
American Friends of the Parents Circle
4 E 95th St 5C
New York, NY 10128