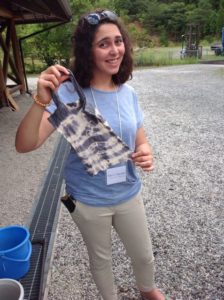 [dropcap]M[/dropcap]y name is Hiba Abu Ayyash. I am Palestinian, 23 years old. I work in an optometrist office.
When I was 7, life was not easy. The occupation made life very difficult for my family. I lost two of my uncles.
My uncle, Kamal, when he was 18, worked in a garage and while he was walking home after work, he was stopped by Israeli soldiers. His hands were black from working at the garage but they did not believe him and accused him of making a bomb. They kicked him and hit him with their guns until they broke his legs. After this, Kamal decided to take revenge. He bought a gun. He was killed two years later, when he was 20.
Kamal's brother, Tayseer, was so close to his brother. They were like one soul in two bodies. He and the rest of our family were in pain from the loss. Tayseer also decided to take revenge for his brother's death. He was killed a year later also at the age of 20.  
I did not know my grandfather. He died while he was taken to hospital in an ambulance but at the checkpoint, he was prevented from making it to the hospital.
After all of this pain and seeing my mother crying throughout my childhood, I grew up hating the occupation and all Israelis.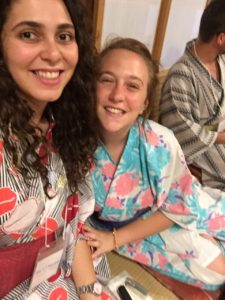 My father joined the Parents Circle – Families Forum and he encouraged me to participate in an Israeli-Palestinian camp. I was reluctant to be with Israelis, but I joined the camp and met Israeli youth. I talked to them. They heard my story. I heard theirs. They felt my pain. I saw that there are people on the other side who also want to live in peace. From that moment on, I have been participating in the Parents Circle's camps, group activities and international delegations. This year, I traveled with the Parents Circle youth delegation to Japan to show the world that Israelis and Palestinians want to live in peace and ask the world to help us stop the fighting, let our children live in peace and have a good future.
PREVIOUS BIO: NA'AMA ROTH