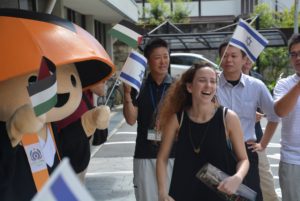 [dropcap]M[/dropcap]y name is Na'ama. I`m 25 years old from Israel. I live in Jerusalem. I`m studying law at Hebrew University in Jerusalem.
I lost my uncle Udi in 1993. Udi was killed at age 36 when he came home from reserve duty in the Gaza Strip. He was kidnapped and killed by Hamas. My father, Udi's brother, joined the Parents Circle 5 years later to work together with the other side for reconciliation and a just solution to the conflict. My father promised himself and his children to try to do everything he can, so that this tragedy would not happen to anyone again.
A few years after my father became a member of the PCFF, one of the Palestinian members asked for his help to transport his brother to receive medical treatment in an Israeli hospital.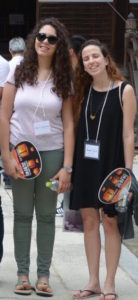 My father was glad to do it. Because it was a chronic disease he needed daily transportation to get the medical treatment in the Israeli hospital. And so my father began to drive him every day. My father realized that this story is very common among Palestinians and decided to organize Israeli volunteers to drive Palestinians, especially children who are receiving treatment in Israeli hospitals. In this way, he makes a little peace between Israelis and Palestinians every day.
I believe that meeting Palestinians is the only way to overcome the fear that our government tries to spread. For me it`s important to act for peace, and I believe that activities of Israelis and Palestinians together– like the Parents Circle's– are necessary to solve the conflict.