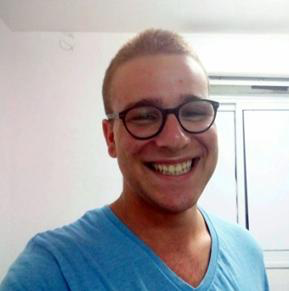 [dropcap]M[/dropcap]y name is Tal. I am 20 years old. I was born and live in Herzliya, Israel, with my family: two parents, two older brothers, and my dog.
Growing up, I always participated in at least one extracurricular activity – capoeira, handball and bass guitar. Music is an important part of my life.  After I graduated from high school, I spent a gap year in Nahariya as part of a youth movement. Last year, I was drafted to the IDF for my mandatory 3 year service.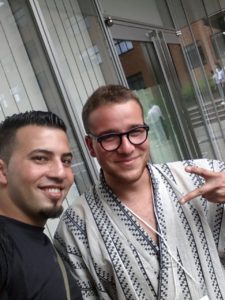 On July 24, 1995, my grandmother, Zehava, was killed by a suicide bomber while riding the bus to Tel Aviv. I joined the Parents Circle following the footsteps of my family. I participated in many of the youth activities. I met and talked with Palestinian kids at the age of 8. After my first summer camp, I understood that they are not different from us and we are the same except language and religion. When I got older, we started to share our personal stories and speak about and have our feelings heard about the Israeli-Palestinian conflict. For the first time I felt hope. I felt that we have to talk and find awareness to make peace in our country. As a bereaved grandson, I know today that neither revenge nor violence will bring back my grandmother. As a human, I know the only way to end our conflict is the way of peace, reconciliation and dialogue. I ask you not to be pro-Israel nor pro-Palestinian, but pro-peace.