This past weekend bereaved Israeli and Palestinian members of the Parents Circle visited the Palestinian village near Tubas — a Bedouin village that continues to suffer from damage and destruction at the hands of Israeli settlers.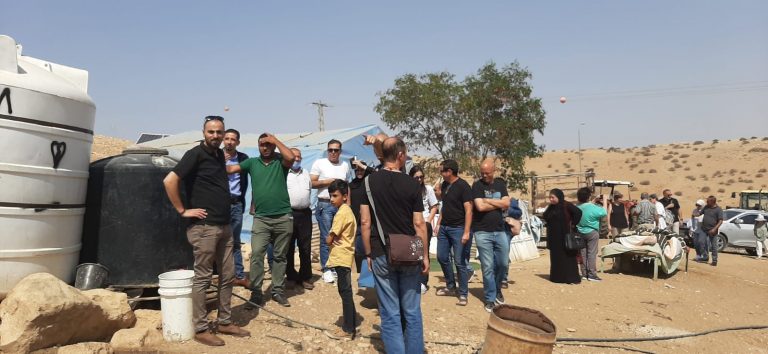 While there, we heard from Mahdi Qadri, the head of the local Bedouin council, and residents of the village about their experience. Mr. Qadri discussed the issue of growing water shortages, as wells and springs continue to be confiscated by settlers.
There has been a surge in Jewish settler violence against Palestinians especially in 2021. Settlers invade homes, smash windows and damage equipment, olive plantations, and vehicles. Even worse, a 3-year old Palestinian boy was hospitalized with a fractured skull from the attacks.  
Israeli co-Director of the Parents Circle, Yuval Rahamim, shared with the residents his shame and disgust with these acts of terror and violence, assuring them that we do not support any means of violence as we know all too well its price. 
Both he and the Palestinian co-Director, Osama Abu Ayyash, promised to use all their communications channels to spread the story and raise public awareness to the ongoing injustice.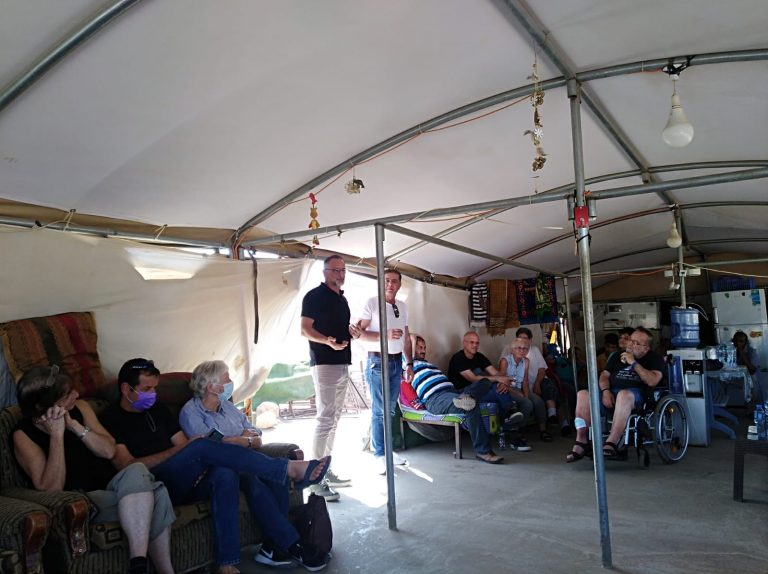 We also heard from representatives of the Popular Resistance Committees and the Nicaraguan Ambassador to Palestine, Roberto Mellaros.

These types of visits aim to educate Parents Circle members on the daily struggles Palestinian villagers face from ongoing violence and land confiscation. It also allows members from both sides– Israeli and Palestinian– to show their support and solidarity.

Next week, Israeli and Palestinian members will bring a truckload of supplies to the residents of the villages.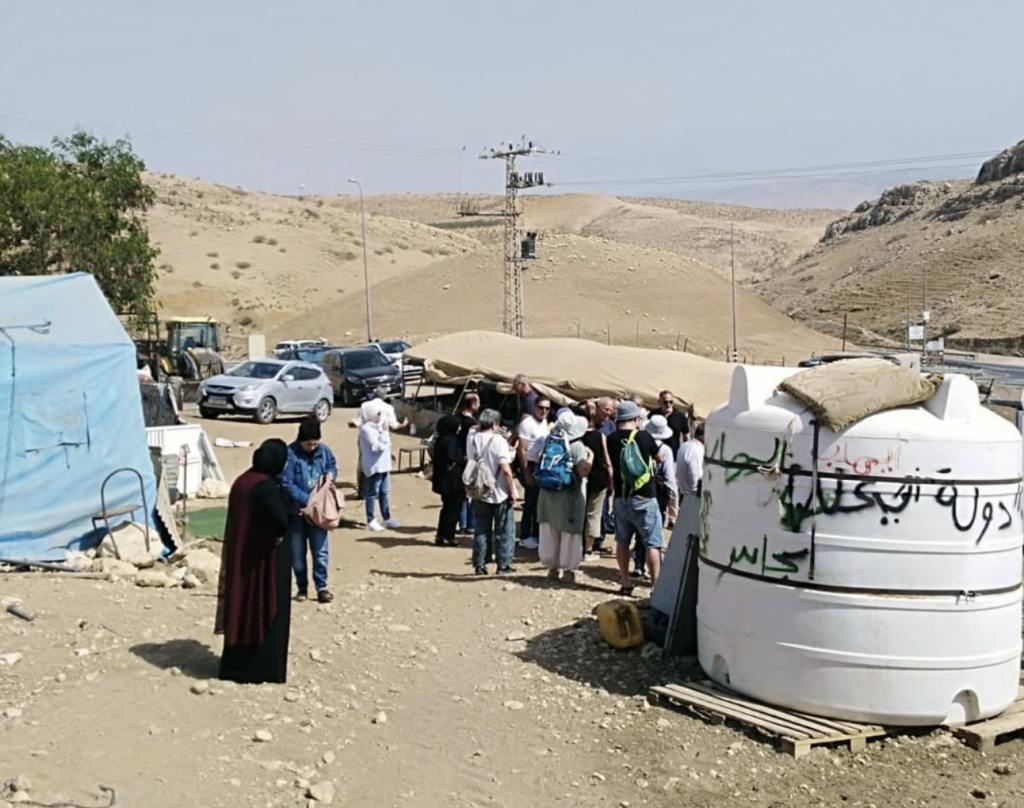 Support the Solidarity Campaign
Make a contribution today to support the peacebuilding work of bereaved Israeli & Palestinian families standing in solidarity with Palestinian communities affected by settler violence
To donate by check, please mail to:
American Friends of the Parents Circle
4 E 95th St 5C
New York, NY 10128
To donate by check, please mail to:
American Friends of the Parents Circle
4 E 95th St 5C
New York, NY 10128