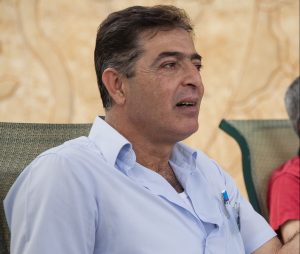 by Osama Abu Ayyash
Palestinian Co-Director
Parents Circle – Families Forum
To be honest, the recent settler violence against Palestinians and their villages in the West Bank has me scared.

I'm worried about the escalation in violence.
I'm worried about the state of terrorization and fear we Palestinians are living under day in and day out.
I'm worried about the lawlessness and the absence of accountability of settler violence. I'm worried for the safety of my colleagues, our members, my family and my own safety as I travel from my village of Beit Ummar near Hebron to the Parents Circle's office in Beit Jala near Bethlehem.
We've witnessed gruesome acts of violence including the destruction of property, like cars, livestock and attacks on small children!
My fellow bereaved Israelis have shown their support and solidarity by reaching out to me and our Palestinian members and by joining me next Saturday in the village of Tubas, to show that they stand with Palestinians and that any means of violence is unacceptable. This reminds us of the humanization of the "other side" in the face of such atrocities like the settler violence that took place in Tubas, in Khirbat al-Mufkara and other villages.
Together, we will share our message of humanization and non-violence with the Palestinian residents of Tubas and we will make it clear that this violence and terrorization is unacceptable and only leads to bereavement and more deaths.
This gives me courage in the face of my fear.