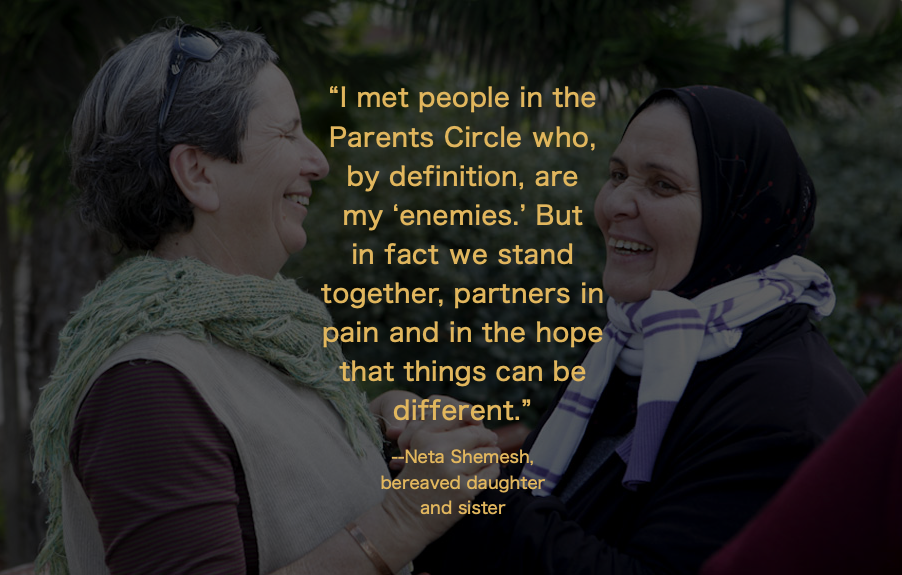 My mother, Shoshana Galili was a peacemaker. I didn't know that when she was killed by terrorists who infiltrated Kibbutz Shamir, in the height of the Yom Kippur War. I was 22 years old and we had just started to cement our relationship as two grown women. I didn't see then how beautiful she was; I didn't understand how much wisdom she had. The people of the kibbutz did recognize her talents and used to turn to her when there was need to resolve issues and disputes. And she, delicately and caringly, would bridge divides and chasms. 
It took many years and stories that I fervently collected for me to weave together her unfinished image. I got married without her— what the hell do you write on the invitation? It's so hard not having her name there. I gave birth to my daughters without her. The woman who took such great care of so many children in the kibbutz wasn't there when I became a mother. What a loss. Seemingly, I am used to living without her, but sometimes I find myself so badly missing something for which I have no name.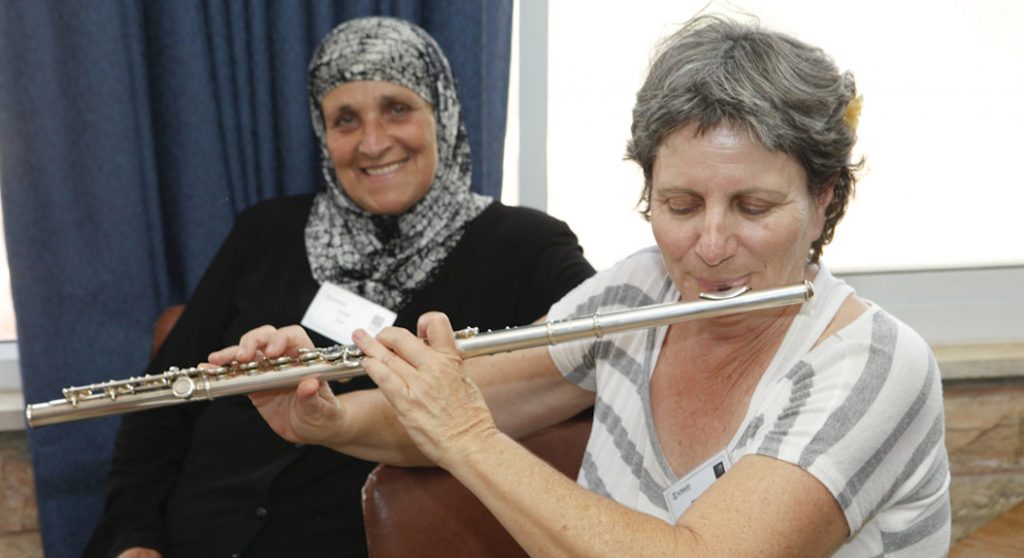 Nine years and a month. That's the time I was given to live from one blow to the next. 
And then, one morning, at an early hour, the phone rings. Danny answers it and Chaya is weeping at the other end of the line. Amir, my older brother, was killed. It was a blow straight to the heart. And the heart was burnt. Kept on working, but burnt. 
Do you know the expression "he left behind?" Amir left behind a wife, three kids, a father–his mother had been killed earlier, might be better that way– two sisters, many shocked friends and a guitar. When Amir used to play his guitar, the world would become lovelier. We loved playing together. For years I sought someone to play with. Eventually I found someone; I play with his two sons, and I call us the Galili trio.
What now? How do we continue?
At first, you simply have to survive. A journey to hell and back. I see myself sinking into the abyss of despair and I understand that I have no choice; I have to escape it. At some point on this road to hell and back, I heard in the media the voices of bereaved families, who would speak after each attack of the sanctity of blood and the sanctity of the place where it was spilled. I told my father that I too am bereaved, and I want my voice, which is completely different, to be heard as well. 
Years went by. One day I started hearing in the media about the Israeli-Palestinian Bereaved Families for Peace. I had been waiting for something like this for a long time. We joined, my father and I. We found a home here. I met people who, by definition, are my "enemies," and we are supposed to be on opposing sides. But in fact we stand together, partners in pain and in the hope that things can be different. It is a privilege for me to be part of this human fabric, to foster reconciliation, to build bridges between peoples and between individuals, like my mother, and to wait until one day there will be demand in Israel and in Palestine for what we are learning to do: recognition, inclusion, and reconciliation. This is my prayer and my plea on this day, with my partners: no more bereavement. Let's talk and end it.
Previous story: Mashka Litvak