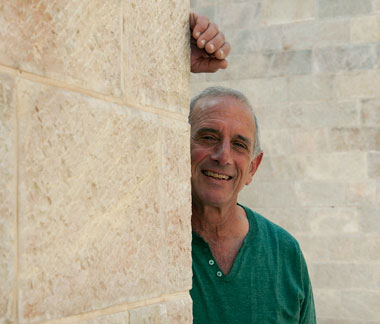 by Yoav Peck
Director of Community Relations
Parents Circle – Families Forum
October 22, 2021
Today we were in at-Tuwani, in the south Hebron Hills, picking olives. Forty of us from the Parents Circle – Families Forum, Palestinians and Israelis, came together from Tel Aviv and Jerusalem, and from the West Bank, Bethlehem and Halhoul, with Abed the minibus driver from Jaffa, carefully making his way over the boulder-strewn dirt road that led us up from the main Hebron route.

We arrived at 10:00 in at-Tuwani, a small Palestinian village south of Hebron, close to where recently, on Simchat Torah, youths from the surrounding settlements conducted a pogrom, smashing homes, smashing cars, injuring a baby, stabbing goats! While the army stood by, as is its wont of late, essentially present to secure the settlers. We travelled to express solidarity and to offer our actual support in harvesting their olives.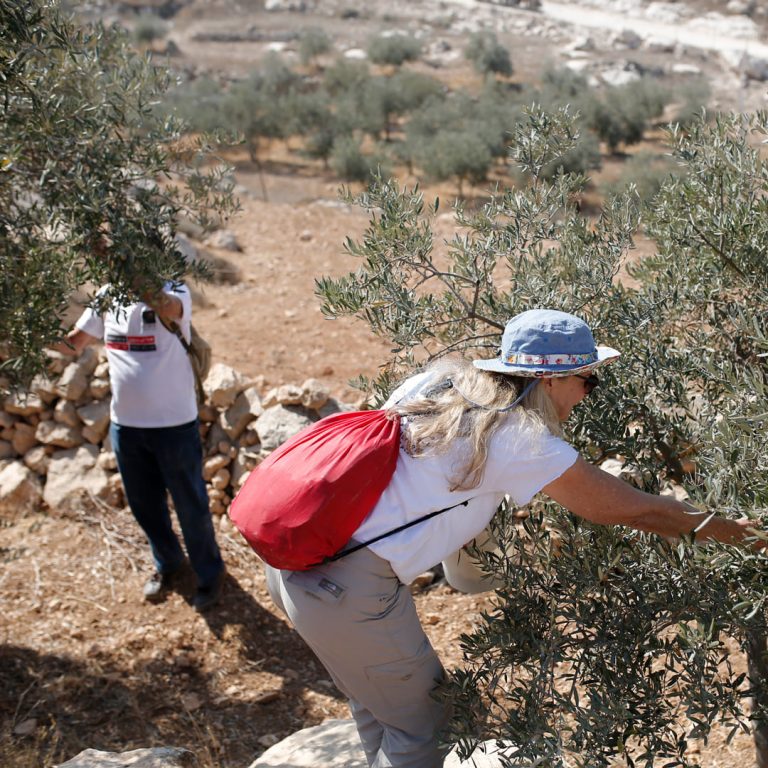 We were greeted by the family, father and sons, who own the land, who grow the trees we worked on for a few hours. The landowner thanked us and showed us what he needed done. 
Picking olives is a delicate task. This year's crop is paltry, as there was insufficient rain and enough warm days during the flowering period. Our hands moved among the branches, plucking the olives. Some will be for oil and others for eating. 
We spread out through the orchard, and within three hours the 100 or so trees were picked clean. We sat down to lunch, listened to Nasser's son Basil explaining the tough situation. No water lines, no electricity, hard to care for the trees and to make ends meet. He apologized for leaving, went off to the mosque, leaving Basil in charge. As we worked, the oppressive buzz of the army drone just above our heads, the operator in the army jeep on the ridge. No settlers appeared today, just Palestinian and Israeli comrades, working the land together, and sharing a meal. 
We parted, some hugs and new facebook friendships, some lingering sadness about the way these people are forced to live. A bit of gratefulness for being able to lift their spirits a little today.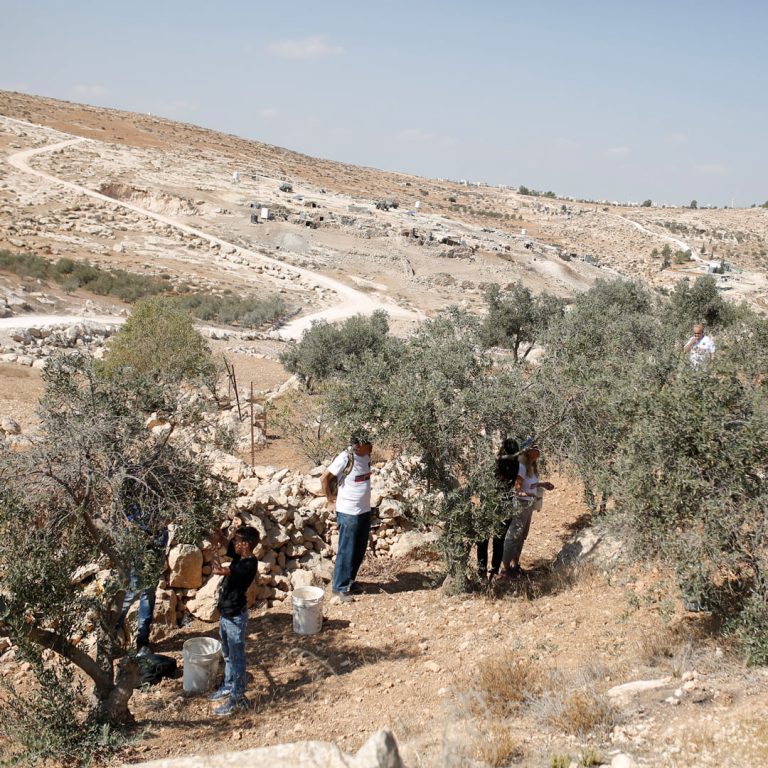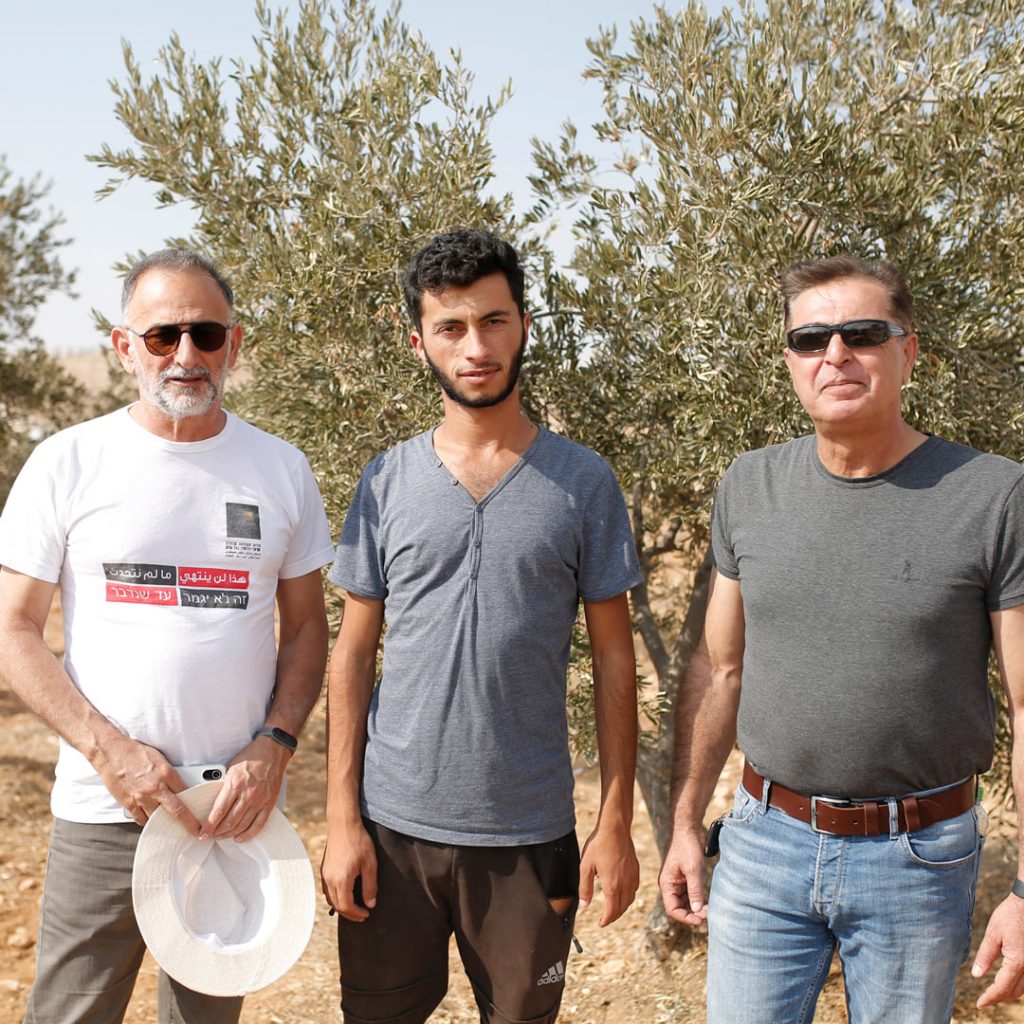 Support the Solidarity Campaign
Make a contribution today to support the peacebuilding work of bereaved Israeli & Palestinian families standing in solidarity with Palestinian communities affected by settler violence
To donate by check, please mail to:
American Friends of the Parents Circle
4 E 95th St 5C
New York, NY 10128
To donate by check, please mail to:
American Friends of the Parents Circle
4 E 95th St 5C
New York, NY 10128