The Parents Circle approaches fostering reconciliation in many ways. We want to share with you a look at a few of our recent achievements:
Second Annual Parallel Narrative Experience Alumni Conference
On Friday, March 4th, 130 Palestinians and Israelis gathered at Everest Hotel in Beit Jala for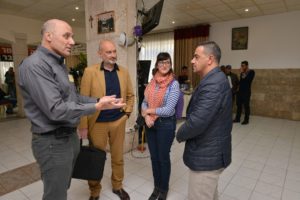 the second annual Parallel Narrative Experience (PNE) Alumni Conference, part of the EU-funded Across Two Narratives project.
This was the second time PCFF staff and members planned such a conference under the reality of on-going violence, the first being in the wake of the 2014 war in Gaza.
The Parents Circle Visits Italy
In March, 10 Israeli and Palestinian youth ages 14-18, traveled with two member chaperons to the Fiori diPace (Flowers of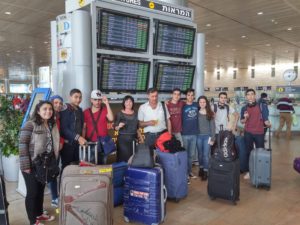 Peace) spring program, at which Israeli and Palestinian youth met to engage in dialogue with Italian youth and share their experiences in the ongoing violence, aiming to foster an understanding of the other's point of view and a humanization of the perceived enemy
READ MORE