"When this tree grows up, I hope that the conflict will have
ended and we will live in peace together."
–Ilham Bahar, bereaved Palestinian mother
Today is Tu B'shvat, the Jewish holiday of ecological awareness. The bereaved Palestinian and Israeli members of the Parents Circle marked this day by planting 20 olive trees, both in the West Bank, near Hebron, and in Kibbutz Ramat Rahel, near Jerusalem. Watch the video above.
Each of these trees is dedicated to an Israeli or a Palestinian immediate family member who lost their life in the conflict and whose family belong to the organization. Each year we intend to celebrate Tu B'Shvat in this way, until we can create a forest of reconciliation and peace.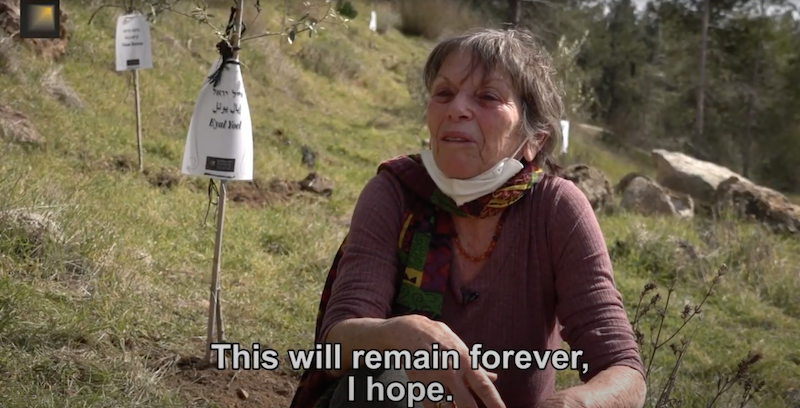 "I hope these trees that were planted to honor the names of 20 children will remain forever."
— Manya Yoel, bereaved Israeli mother
For many years, settlers have destroyed Palestinian olive trees and orchards. Some of these trees are hundreds of years old. They are not simply trees, but are part of a love for the land and culture, and serve as income for the Palestinians. Today's tree planting is the Parents Circle's way of denouncing this abuse.
To donate by check, please mail to:
American Friends of the Parents Circle
4 E 95th St 5C
New York, NY 10128
To donate by check, please mail to:
American Friends of the Parents Circle
4 E 95th St 5C
New York, NY 10128