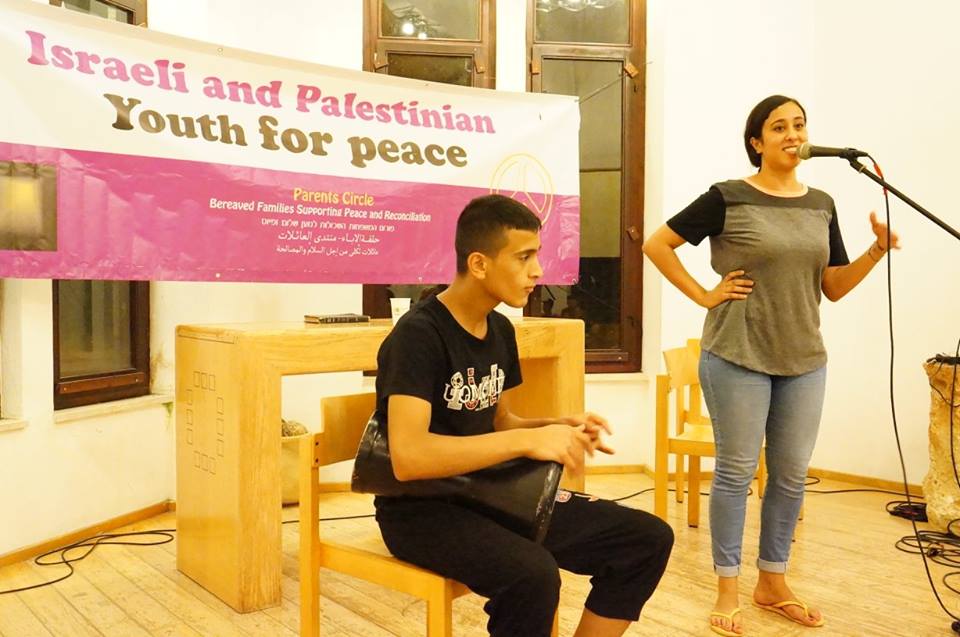 Despite the growing tensions and violence in Jerusalem and the region these past two weeks, our Youth Summer Program has started this week. Our Indiegogo campaign to support the program has reached its goal. Thanks to many of you, 40 Israeli and Palestinian youth are spending the week learning about each other's narratives, about empathy and reconciliation, rather than about hatred, fear and violence. There are still costs to cover — help us reach our $30,000 stretch goal today to cover the cost of this unique youth peacebuilding opportunity– donate now!
We are excited to announce two new, exclusive perks for your contribution:
Youth Summer Program T-shirt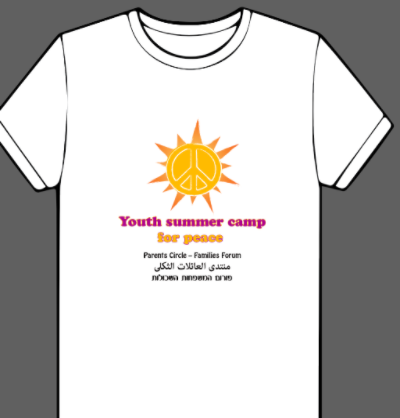 Receive an exclusive t-shirt featuring our "Youth summer camp for peace" logo. Only 2 available!
Framed Portrait of the 2017 Youth Summer Program Participants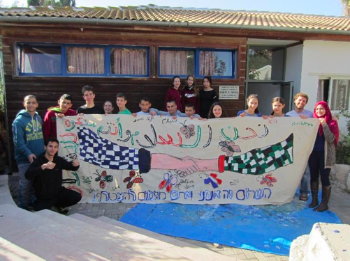 Receive a 10″ x 14″ framed portrait of the 2017 PCFF Youth Summer Program participants. A beautiful reminder of the impact your contribution will make for the next generation of peace leaders!
Our work to generate trust, opportunities for dialogue, understanding, and relationships that transcend the conflict is needed now more than ever, in the midst of the recent outburst of violence and hatred. Time is running out to support this important program!