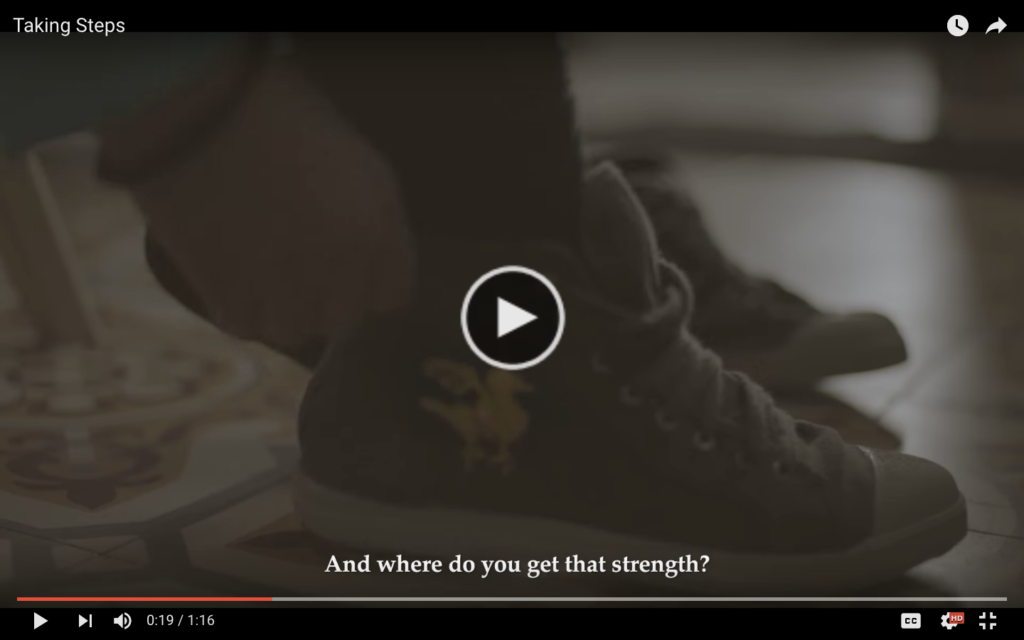 Our social business, Taking Steps, created by our Women's Group is a powerful w
ay you can support our work and share our message of reconciliation.
The 'Bird of Peace' has become our iconic symbol of reconciliation. Our Women's Group 
first embroidered the symbol onto sports shoes. Women, both locally and internationally, including celebrities like Helen Mirren, Meryl Streep, Barbra Streisand, and Cate Blanchett have already bought the shoes and donated to the project. The second product comes in the form of a patch and shoelaces in which people can adapt their existing sports shoes into the Taking Steps product.
Learn more about the Taking Steps project, our Women's Group, and upcoming events below!
READ MORE