Since January, the Parents Circle-Families Forum has held nearly 15 "Women to Women" Dialogue Meetings. These important meetings are led by bereaved Israeli and Palestinian women who share their stories of loss and offer their extraordinary choice of reconciliation as a message of inspiration and hope. In a safe space, women, perhaps for the first time, have the chance to meet someone from the "other side" and engage in dialogue. We had been unable to conduct these vital meetings in Palestine since the escalation of violence in October, 2015.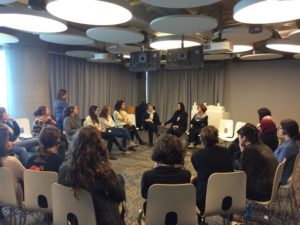 "All mothers have the same pain when they lose one of their own, and it doesn't matter where they are from"
Palestinian mother at January 5th meeting in Beit Jala

"It is important to continue to conduct such meetings in order for more people to learn about the situation on the other side"
Israeli participant at January 15th meeting in Rishon Letzion
---
Israelis and Palestinians Launch Joint Projects
Israeli and Palestinian alumni of our Parallel Narrative Experience (PNE) groups have successfully launched several joint projects to fill crucial peacebuilding needs in Israeli and Palestinian communities, including:
Peace Conference – In February, over 150 Israelis and Palestinians attended a conference planned and organized by PNE alumni. This event was conducted to strengthen the attendees' abilities to act as peacebuilders in their own communities.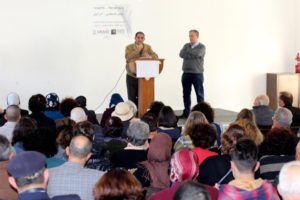 "The Generations Club" – A club in Idna for Palestinian children. Led by volunteering Palestinian youth, this joint project provides positive and safe activities for the children, as well as developing responsible leadership among the youth. The project also includes a series of meetings between the club's children and youth and Israeli youth and their families in order for them to get to know the other side and educate them for non-violence.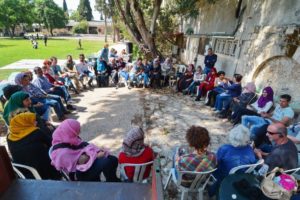 DONATE NOW TO SUPPORT OUR DIALOGUE MEETINGS AND JOINT PROJECTS!