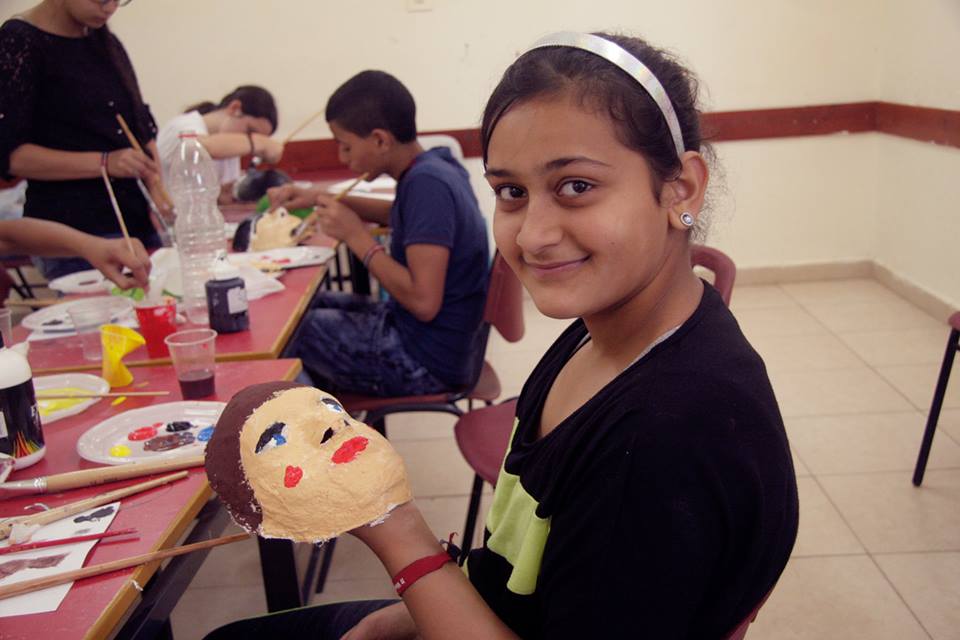 "They're people, not just a 'side.' I met new people, so I learned new things."
–2016 Summer Program Participant
Our Israeli and Palestinian Youth Summer Program starts in 13 days! We still need to raise $12,000 to provide support for 8 more Israeli and Palestinian youth to attend. Donate now!
Our program provides a rare and vital opportunity for young people from both societies to meet "the other side," and to share their cultures and perspectives in a safe, peaceful environment.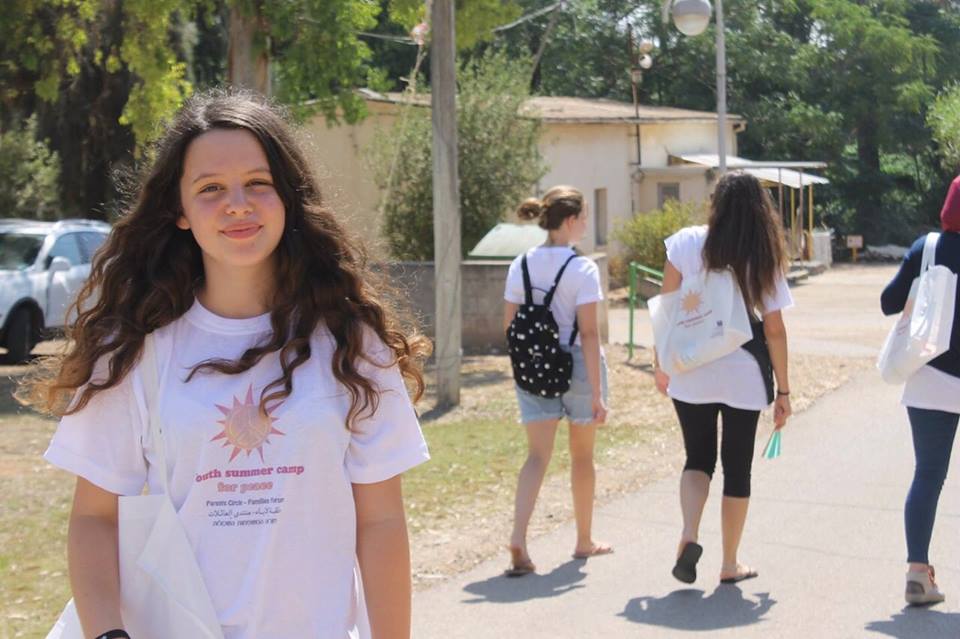 We asked program participants and staff a few questions about the summer camp:
What's your most memorable moment as directors or counselors for the youth camp?
"I had a unique experience, I'm happy every time to do what I do, to bring people together to prove to me and the world that it is possible. I hope to have a continuation of what we started and that peace would be the method of our lives."
–2016 Program Counselor

"The Sand Mandala workshop at the beach. The beach is always a source of joy for youth and, especially for the Palestinian youth. It was kind of magic in which we were all swept away"
–Dana Wegman, Israeli Program Director
DONATE NOW TO SUPPORT RECONCILIATION FOR YOUTH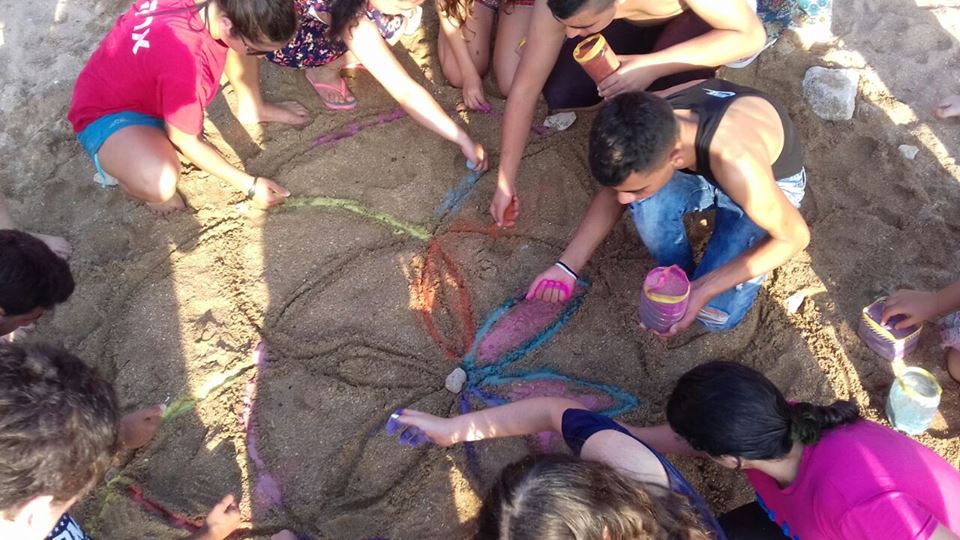 "I loved the beach and the activities we did there. I really enjoyed the work and the game Colours of Life"… [I learned] that they are really like us, even if their views are completely different. We are all afraid and we all want peace."
–Israeli participant
How do you believe youth participants are changed by the program?
"The youth feel closer and are more open to share even hard feelings and ideas. This is especially helped by the physical and arts workshops. The non-verbal communication and the close physical engagement facilitates their emotional growth, one of the main goals of the PCFF Youth Summer Program."
–2016 Program Staff member
If you had one wish for the summer program, what would it be?
"To promote on-going activities throughout the year, which is why funding these opportunities is so vital. The emotional breakthrough provided by the Summer Program and the ties created between the Palestinian and Israeli youth would be greater if the youth were to come together throughout the year."
–2016 Program Directors