The Parents Circle – Families Forum bids a warm farewell to Mazen Faraj. Mazen was the Palestinian Co-Director for 7 years, and a staff member for 13 years. Mazen's greatest accomplishments include helping to create a joint Israeli and Palestinian board. As well, he helped grow the organization's scope of reconciliation activities. Mazen was crucial in strengthening the relationship with the American and British Friends of the Parents Circle.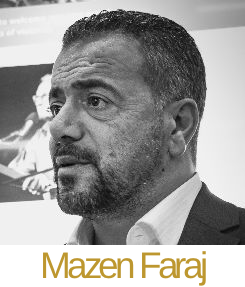 "I couldn't have succeeded these past 7 years without all the people who aided me and worked hard and faithfully … They have my thanks and I respect each of them."

–Mazen Faraj
Mazen joined the organization as a member after his father was killed in a shooting in Bethlehem. We are grateful for Mazen's leadership, his vision and his life-long commitment to peace and reconciliation. Good luck, Mazen!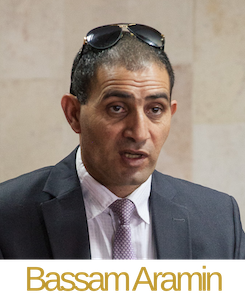 The Parents Circle's General Assembly took place last month. Bassam Aramin was elected to be the interim Palestinian Co-Director. Congratulations, Bassam!
Bassam served as the Palestinian Spokesperson for the organization. He joined the Parents Circle over a decade ago, following the death of his daughter, Abir Aramin. In 2007, Abir was 10 years old. She was walking home from school near Jerusalem when a rubber-coated Israeli bullet struck her in the head. Abir died in the hospital a few days later.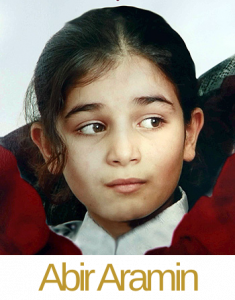 Yet, despite the pain of loss, Bassam sought peace. "Abir's murder could have led me down the easy path of hatred and vengeance, but for me there was no return from dialogue and non-violence. After all, it was one Israeli soldier who shot my daughter, but one hundred former Israeli soldiers who built a garden in her name at the school where she was murdered."

Bassam's son, Araab Aramin, also serves in the organization. Araab is part of the Young Ambassador's for Peace project. For Bassam, this is one of his proudest achievements — passing his change of mind on to a second generation.