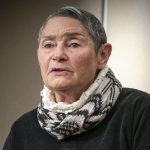 by Robi Damelin
Bereaved Israeli mother
Parents Circle – Families Forum
This year, the Parents Circle's Youth Summer Camp had a very special flavor for me. My two grandchildren took part. They left with so much new knowledge. They also left with an understanding of the humanity of the Palestinians who were their roommates and new friends. I have never tried to force my ideas of reconciliation onto them. I think it is a path one treads out of choice, so I was thrilled when they said they wanted to be a part of the experience.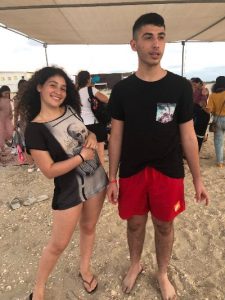 There may have been an ulterior motive for them as well. They heard that there would be 10 Israeli and Palestinian chefs who would cook with them. They taught them how to make special culinary treats. The chefs recently completed their training at the Paul Bocuse School in France. I am told that chocolate and pasta featured at the top of the list. We are so grateful to a special friend in New York who has made the summer camp possible for the past two years.
The stories of loss from the other campers moved my granddaughter, Mia, to tears. She was again moved when she told the story of David, an uncle she never knew. Bereavement does not stop with one generation. Yet, they learned to have compassion and understanding for others who have lost family members. My grandson, Nadav, has been to the camp before. This year was extra special for him. He now wants to be a facilitator for the next camp. This year, there were 50 Palestinian and Israeli youth at the camp. My dream is that they can meet another 50 next year and that they will meet during the interim. These kids are our future Ambassadors for Peace.
Nadav:  It's still shocking for me to hear the Palestinians tell their stories and hear about the difficulties they face on a day-to-day basis.  It's hard to hear and hard to believe.  But I know it is important for me to hear it.

Mia:  The group asked me to share my story of bereavement.  I did not know my uncle.  He died before I was born.  But when I told them about the letter my grandmother wrote to the Palestinian sniper who killed my uncle, I found I had tears in my eyes.
Your tax-deductible donation will support the joint peace building efforts of Israeli and Palestinian bereaved families.