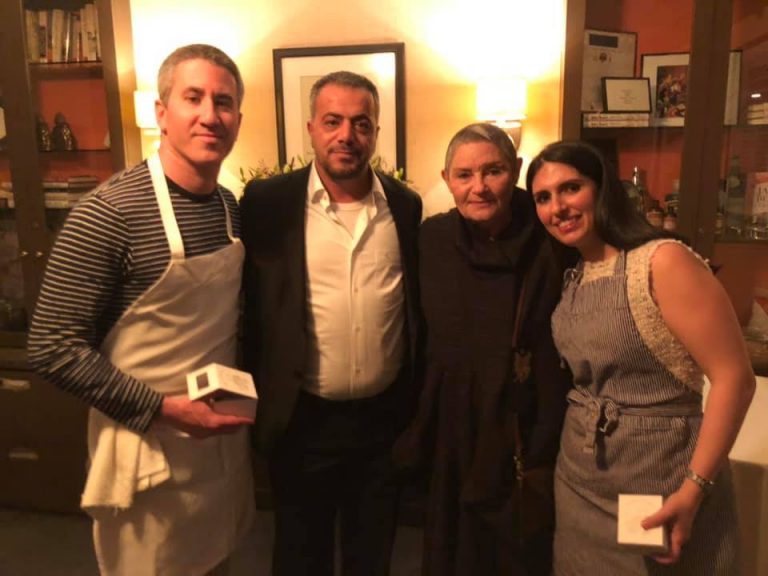 This special event, held at the landmark James Beard House in New York, featured a delicious 4-course Israeli and Palestinian themed meal, prepared by Beard award-winning chef, Michael Solomonov and Beard-nominated chef Reem Kassis, author of The Palestinian Table. Mazen Faraj, bereaved son and the Palestinian Co-Director of the Parents Circle, and Robi Damelin, 
bereaved mother and Israeli spokesperson of the Parents Circle, shared their stories of loss, hope, and reconciliation with those present.
We were honored to raise more than $80,000 by those in attendance. This helps make up the loss of USAID funds this year, terminated by the Trump Administration just last month. The cut took away $300,000 of annual funding the Parents Circle has received for the past 9 years. American Friends of the Parents Circle is committed to making up for the loss of funds, so that our Parallel Narrative project and other education and public awareness programs can grow.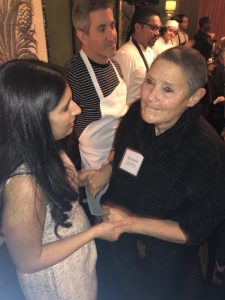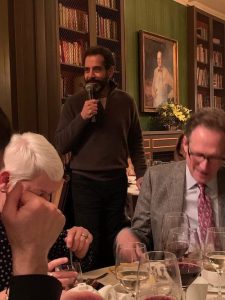 As the U.S. Administration continues to obstruct the progress towards peace and prevent Israelis and Palestinians from coming together, we believe that Americans must step up to the plate to support dialogue and reconciliation between Israelis and Palestinians and amplify the voices of bereaved Israelis and Palestinians like Robi and Mazen and the 600 bereaved other families they represent.  
If you agree, we hope you'll consider making a contribution today. There's no better way to show your support.
Your tax-deductible donation will support the joint peace building efforts of Israeli and Palestinian bereaved families.