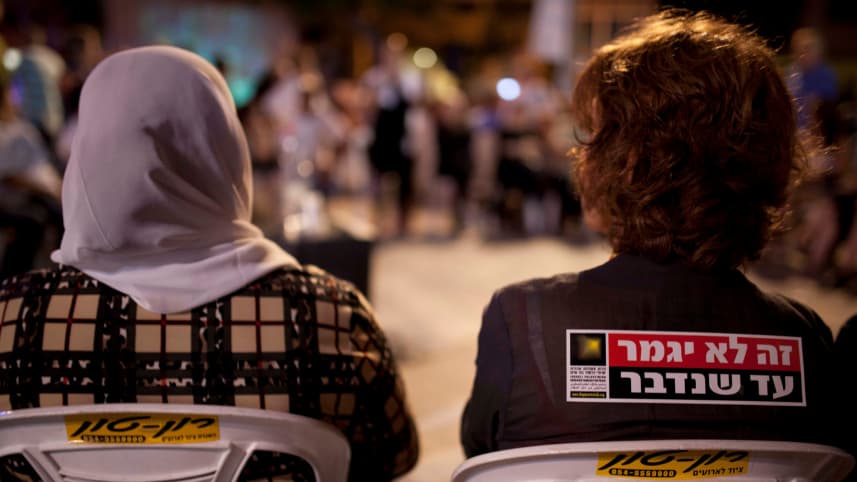 Exactly one week ago was the official termination for the Parents Circle's grant from USAID. We were one of 13 organizations to lose funding for "people-to-people" interactions between Israelis and Palestinians which amounted to more than $8 million owed in multi-year Conflict Management and Mitigation grants with crucial peace programs taking a direct hit.

Ha'aretz identified Parents Circle and the other 12 organizations as "direct victims of the U.S. Administration's new legislation under the Anti-Terror Clarification Act (ATCA) which ends U.S. security assistance to the Palestinian Authority" as well as "organizations that promote 'people-to-people' interactions between Israelis and Palestinians, which have received grants from the U.S. government, [and] are about to lose a significant amount of money for their operations." 

What's at Stake?
For the Parents Circle, this has impacted three broad areas: 
Programming:  Our Parallel Narrative Experience (PNE) project, which has brought over 1,200 Israelis and Palestinians together to explore the cultural, national, and personal narratives of both sides resulting in highly successful evaluation in promoting empathy and deepening understanding of the other side was funded for 9 years by USAID and has been drastically reduced in scope.   
Staff: Parents Circle reacted quickly and restructured its staff, cutting 4.5 positions and salaries of committed peace-building professionals in both the Israeli and Palestinian offices with a direct impact on our ability to continue to carry out activities on both sides of the conflict.  
Budget: The USAID grant made up approximately one-third of the Parents Circle's operating budget.  Such a massive hit has meant a revision of the organization's budgetary framework and the scope of our operations on the ground.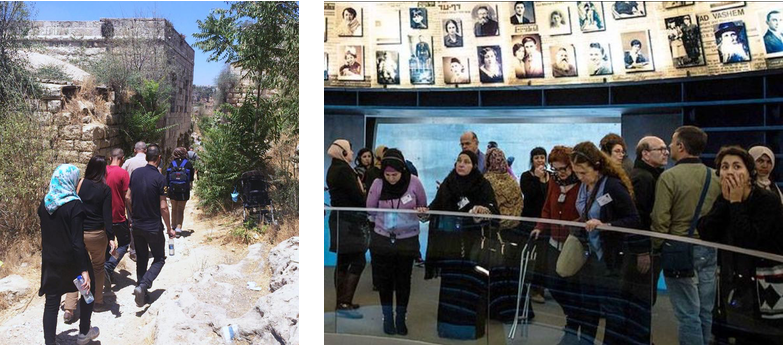 What's Our Plan? 
As the shock subsides and the dust begins to settle, American Friends of the Parents Circle, together with our colleagues in Israel and Palestine are working on an Urgency Plan to address the new reality:
Advocating on the Hill:  This week, bereaved members, Mazen Faraj, Palestinian co-Director of the Parents Circle and Robi Damelin, Israeli Spokesperson, are headed to Washington, D.C. to meet with Senators and Representatives both Republican and Democrat to make clear the human cost of the legislation and the urgency for an immediate alternative to USAID funding.
Saying it Loud:  There's been little media attention on this issue so we're speaking to dozens of groups and influencers to make sure American communities know about the ramifications and what's at stake.
Deepening Our Relationships:  We are turning to our long-term constituents to deepen their support until a new source of U.S. government funding can be identified.
Keeping our heads up: Our bereaved members have paid the highest price of the conflict. They know, all too well, the consequences of fear, hatred and violence.  The American Friends is offering moral, professional and financial support to its colleagues in the region as they deal with this incredibly difficult situation.


As cross-border organizations are under direct threat and the meeting of Israelis and Palestinians to promote reconciliation becomes even more difficult, we are committed, now more than ever, to ensure that these encounters and possibilities for dialogue and the humanization of the "other" remains possible.
Your tax-deductible donation will support the joint peace building efforts of Israeli and Palestinian bereaved families.