Yesterday, Israel's Minister of Defense, Avigdor Lieberman, denied entry permits for the 110 Palestinians invited to attend the 2018 Israeli-Palestinian Memorial Day Ceremony on April 17th.
Lieberman stated that he "will not lend a hand to the desecration of our Memorial Day." The Israeli-Palestinian Memorial Day Ceremony is, in fact, just the opposite. For the past 13 consecutive years, this ceremony has honored and remembered the innocent lives lost on both sides of the conflict, and has shown Israelis, Palestinians, and the entire world both the human toll of the continual violence and that true coexistence and peace are possible.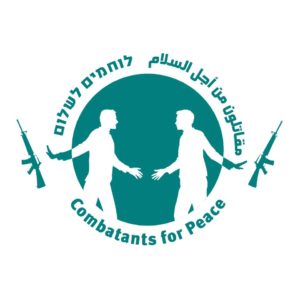 Combatants for Peace and the Parents Circle – Families Forum will appeal Lieberman's decision to the Israeli High Court of Justice. We invite you stand with us, and show your support for what this ceremony means for bereaved families and ex-combatants alike– that there is another way. We are not doomed to continue the cycle of violence and bereavement.