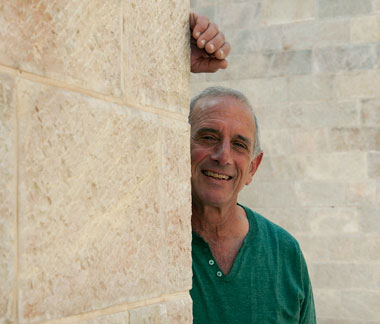 by Yoav Peck
Director of Community Relations
Parents Circle – Families Forum
March 5, 2022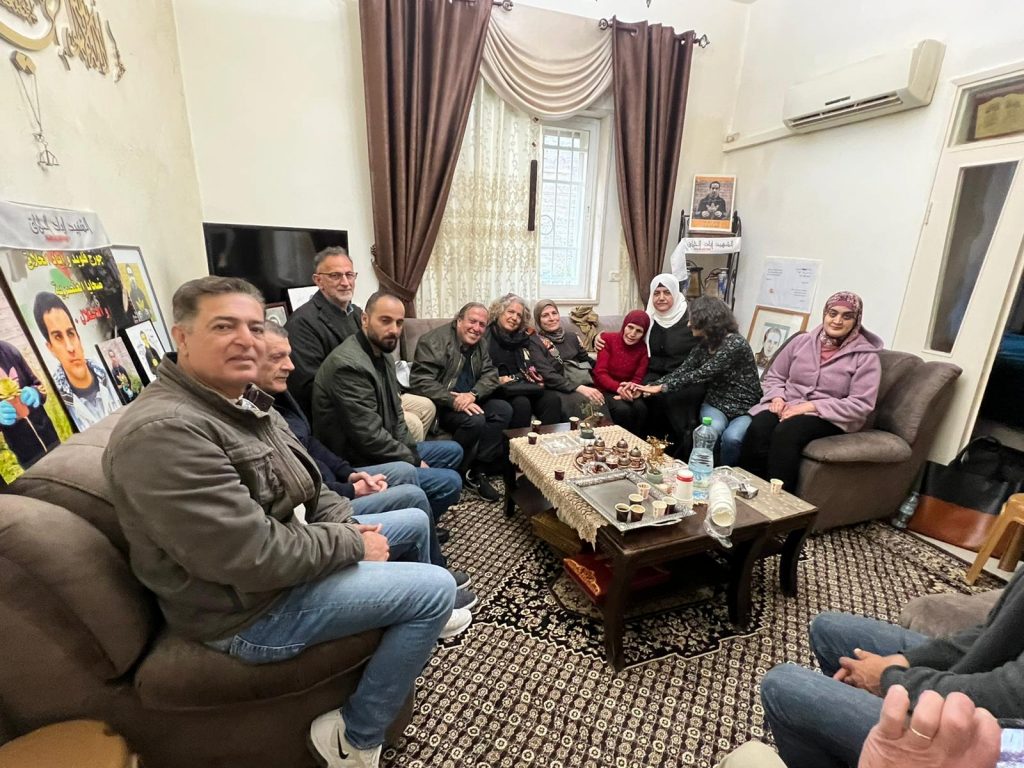 "If he were to live again, we would kill him again." This was what Ben Gvir shouted at the parents as they attended the opening session of the trial of the policeman who killed their son, Iyad. There is a place where nasty, twisted provocation turns a corner and becomes EVIL.


Today a group of us from the Palestinian/Israeli Bereaved Families Forum visited the parents of Iyad in their home in Wadi Joz, East Jerusalem. The family greeted us warmly, and willingly shared their story. Though we had all followed the case from a distance, here was the perspective of a father and mother whose lovely 30 year old son was senselessly murdered by a policeman. Iyad was first taken by the "magavnikim," as the tough border police are called, and beaten in the face. He saw one of his teachers passing nearby and ran to her to escape his captors, who then shot him in the legs. He made his way into an empty garbage stall, and fell to the ground, as the teacher screamed that he was a student at the nearby school for special needs kids. The officers caught up to him, entered the stall, and one of them pumped 10-12 bullets into Iyad's body. The thirteen security cameras on the scene were temporarily not working, we are told.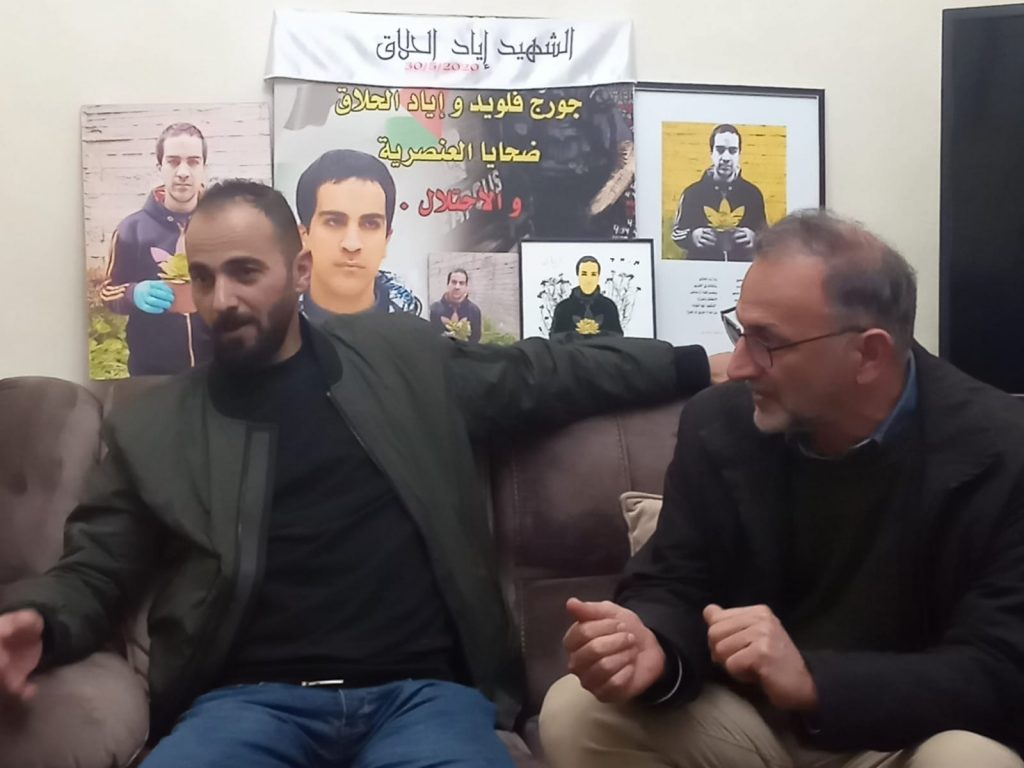 Iyad's parents noticed his autism when he was four. They took him through all kinds of institutions, trying to find what was right for their boy. He was diligent, gentle, loved to work in the marble shop his father owned, though the marble dust in his lungs forced Abu Iyad to close his business. Iyad had been happily training to be a chef, and he was due to be placed in a Jerusalem hotel or restaurant. Making his way through life in occupied Jerusalem, and through his autism. Making a life for himself.
The family apartment modest, Iyad's room was closed. His mother goes there to weep regularly, said a family friend. A wall of the living room is covered in pictures of Iyad, and in the center hangs a small metal scale, the symbol of the justice they now seek.
The father told of coming to court last week in a hostile atmosphere, Ben Gvir's people were there, screaming abuse and physically threatening. In the melee, the frail mother was pushed to the ground.
Our delegation was mostly bereaved family members, and Iyad's parents clearly felt our support, as we listened to their tragedy. We promised to be with them at court when the trial is resumed in May. We welcomed them to join us in Beit Jala next weekend when 100 of our Palestinian and Israeli members will meet face to face for the first time in two years.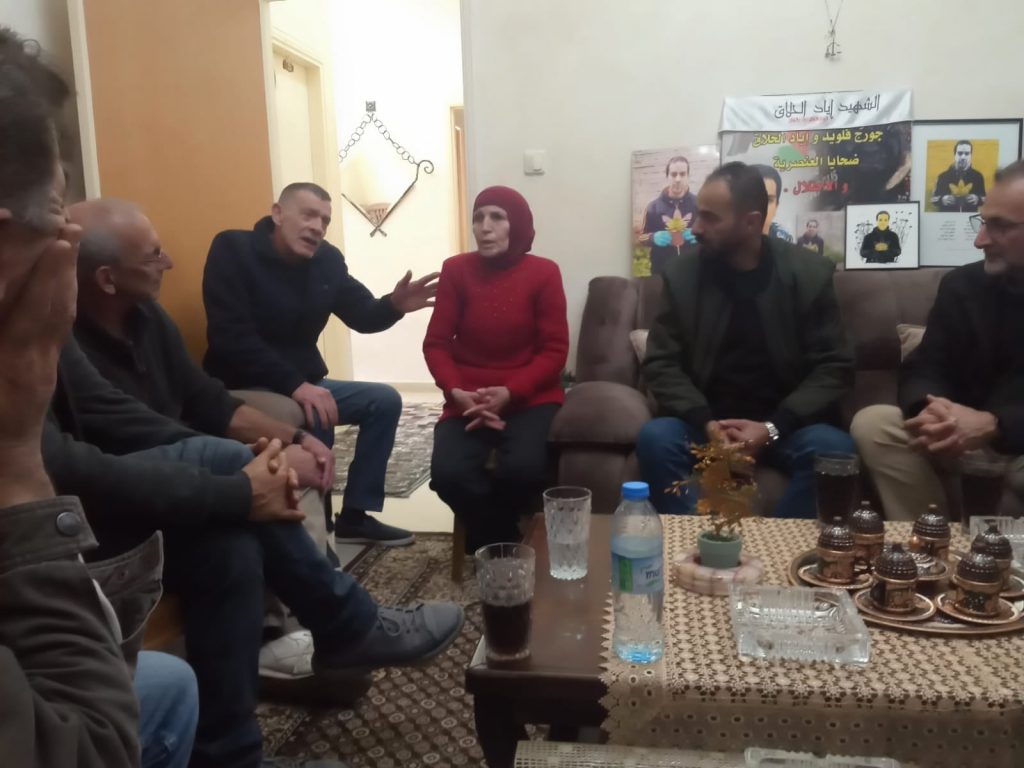 As we part from the family, Iyad's big sister comes home from her work as a special education teacher, her face a reminder of her brother's. Our Palestinian colleagues head home to the West Bank, and we Israelis in the delegation are left with our shame, our horror at the cruelty to which some of our people have stooped. The public indifference to each atrocious act of this 55 year occupation.
One family, battered but not crushed. Out of thousands of incidents, one family's pain, and our inadequate gesture. We know no other choice than to hearten the al-Hallaq family, doing the little we can to build the solidarity that will see us through to another day.