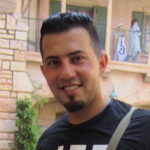 "My name is Ibrahim Shatat. I'm 25 years old, and from Beit Jala, Palestine. My sister, Irene, was 12 years old when she had an accident. She was hit by a car. And because we live in an occupied country, the Israeli army had closed the streets so cars could not get through. The army did not let the ambulance take her either, so she bled to death. She died in our arms."
"I hope no one will lose their loved ones because it is so hard."
Read more.
---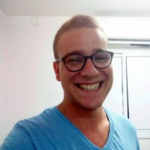 "My name is Tal Oren. I'm 20 years old, and from Herzlyia, Israel. On July 24, 1995, my grandmother, Zehava, was killed by a suicide bomber while riding the bus to Tel Aviv. I joined the Parents Circle following the footsteps of my family. I participated in many of the youth activities."
"As a bereaved grandson, I know today that neither revenge nor violence will bring back my grandmother."
Read more.
---
Both of these incredible people have chosen to become Young Ambassadors for Peace.
Please make a year-end gift so Ibrahim, Tal, and 25 other young Palestinian and Israeli adults can receive leadership and peacebuilidng training and become Young Ambassadors for Peace.