The Parents Circle has accomplished so much this year in the face of COVID-19, without permits and in the absence of political progress for peace.  Take a look back on 2020: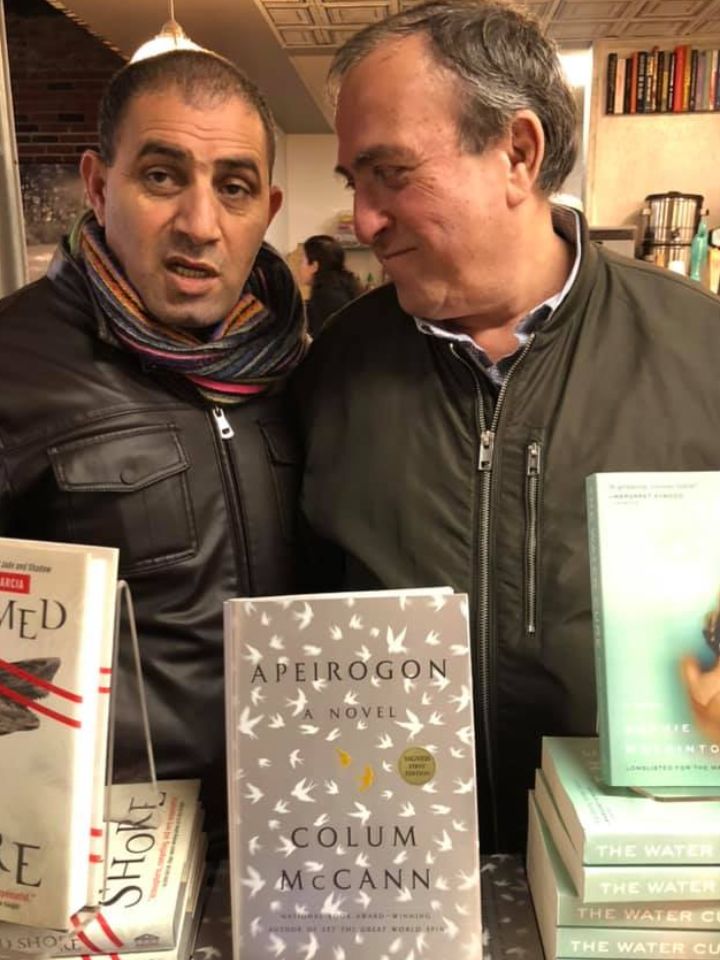 On Tour with Award-Winning Apeirogon: In February, 2020, Colum McCann's critically-acclaimed novel, Apeirogon was published and shortly thereafter, Stephen Spielberg purchased the film rights. The story is inspired by the real-life friendship of our bereaved members, Palestinian, Bassam Aramin and Israeli, Rami Elhanan, both of whom lost their daughters due to the ongoing conflict.  Watch Part I  and Part II conversations with Bassam, Rami and Colum.
6 Programs Moved Online: We've pivoted to hold our programs online whether it's hosting Dialogue Meetings, engaging our next generation of bereaved young adults, holding our flagship Parallel Narrative Experience pilot online and more. In fact, in 2020, we held more than 300 Dialogue Meetings.  Host a Dialogue Meeting in your community.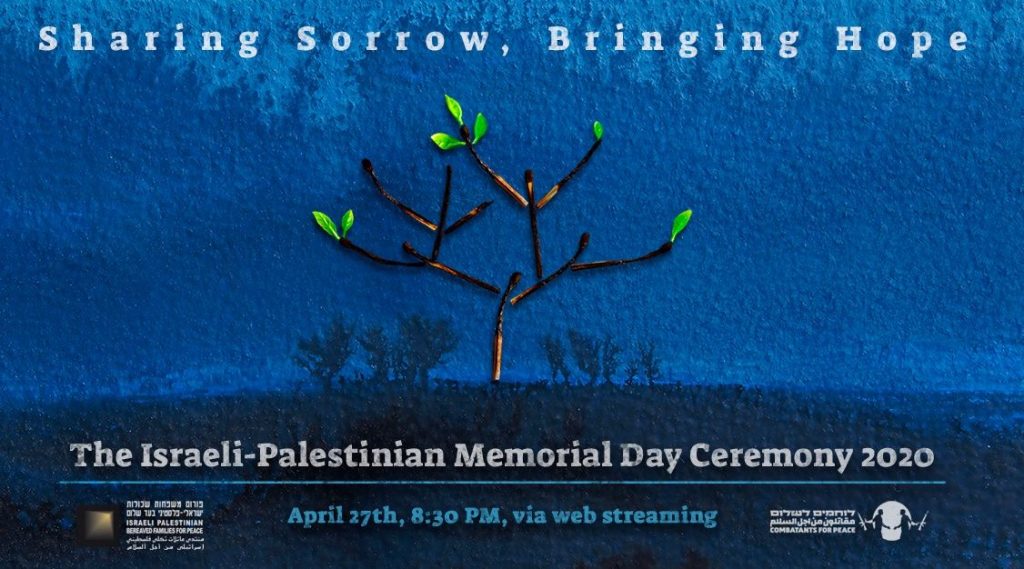 200,000 People Attend Joint Memorial Day Ceremony:  We could not physically come together to mark this important day but more than 200,000 people tuned in to the event which was streamed to the entire world having some call it the largest peace event in Israeli and Palestinian history.  Watch now. 
72%, 76% and 80% impact: Our programs work! Independent evaluations show that 72% report an increase in empathy towards the other side; 76% report a desire to know more about the other side and 80% report that they will share their experience with friends and/or family members.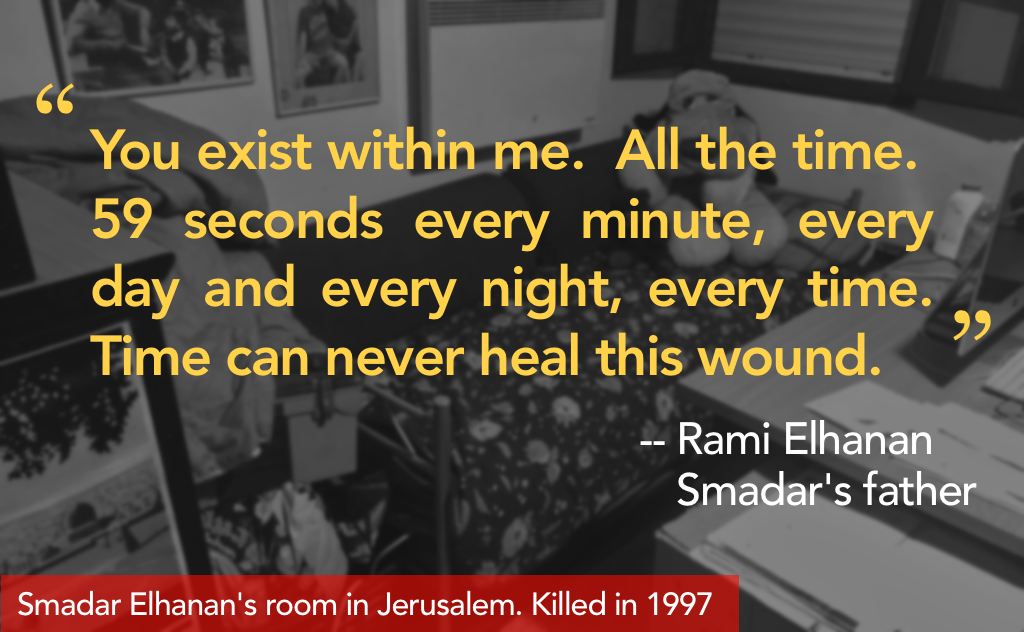 7 Bereaved Parents Send Letters of Hope to their Lost Children:  This year, International Peace Day (Sept. 21) coincided with 20 years of the Second Intifada.  Many of our members lost their loved ones during the Second Intifada.  To mark this important day, seven bereaved parents wrote letters to their children who were killed along with a picture of that child's empty room with a cry for "no more empty rooms". Read the letters here. 
Launched New "Dialoguers" Program:  After Israeli high school students have an emotional encounter with the Parents Circle at their Dialogue Meetings they will  have the chance to participate in ongoing exploration and experience firsthand activism about the conflict and potential solutions, twice a month. Our "Dialoguers" meetings are set to begin in 2021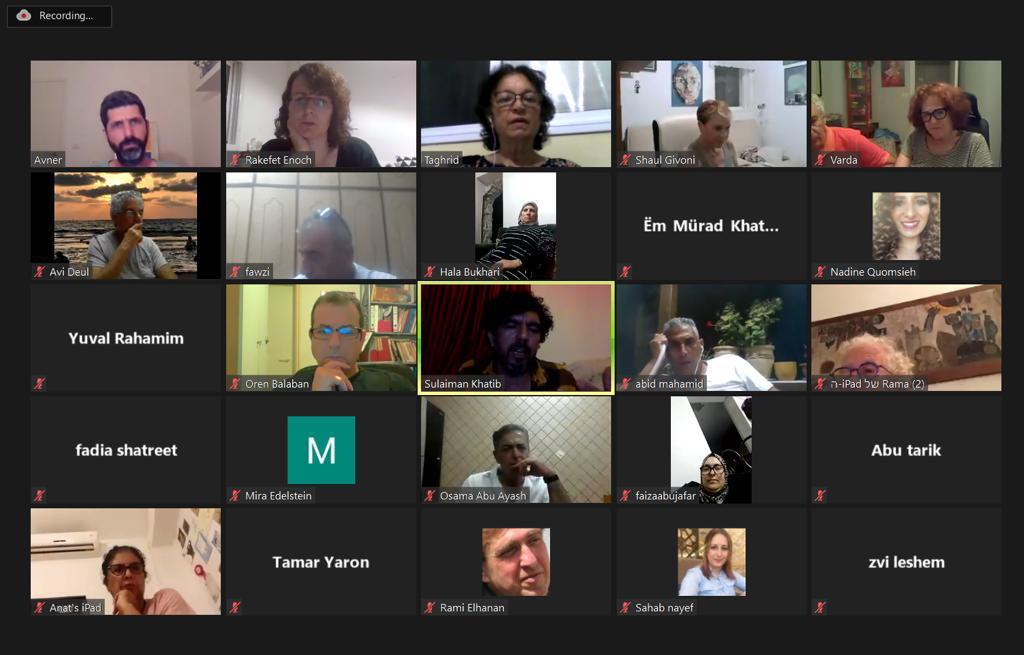 Bereaved Members Meet Monthly: During the pandemic, our bereaved Israeli and Palestinian members have met each month via Zoom. In May they broke the Ramadan fast (Iftar) together; in July they held the annual General Assembly; in October they heard the stories of loss from 6 new members.  Each month they strengthen their bonds and commitment to reconciliation.  
We've done so much in 2020. And yet there is so much more to do. We need your help to reach our goal.  Make a donation today.