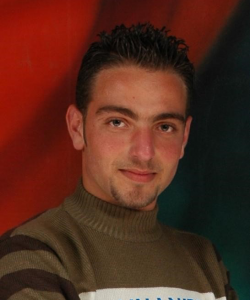 Mahmoud,
You were the first real joy in my life. I waited for you for five years to bring light into my world. When the family is sitting around the table and you are not there with us, I miss you so much. This brings on such deep pain that you are gone.
I thought you were at home in your room studying. But I was wrong. You went out again and never came back. I thought that this was the end of my world, and nearly died with you but because of your brothers and sisters and your father I survived with all this terrible pain which never goes away.
Mahmoud my love, the love of my life, you wanted to live in peace…
Bereaved Palestinian and Israeli parents wrote letters to the children they lost due to the conflict.
These Letters of Hope express our pain, but they also represent our cry for peace and our drive to make sure that no one else suffers the same loss and pain.
Your support helps prevent the loss of life.
In peace,
Bushra Awad
Bereaved Palestinian mother
Parents Circle – Families Forum